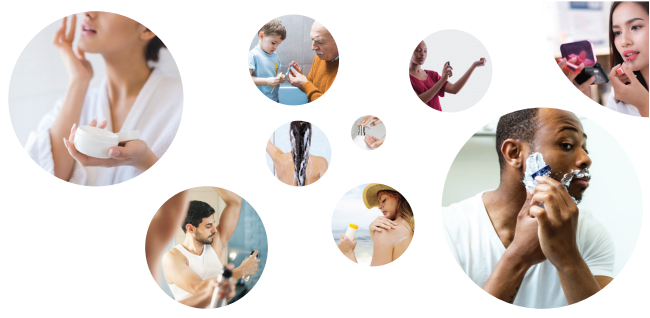 Cosmetic products can be divided into five main categories:
perfumes and fragrances
decorative cosmetics (make-up)
skin care
hair care
toiletries
This section provides a breakdown of the industry estimates of the market share of each of these categories, and their sub-categories, in relation to the entire UK cosmetic market; and gives the country shares of the top markets in the European Union.
Choose the market analysis you're interested in from the topic drop-down menu above.
UK in 2019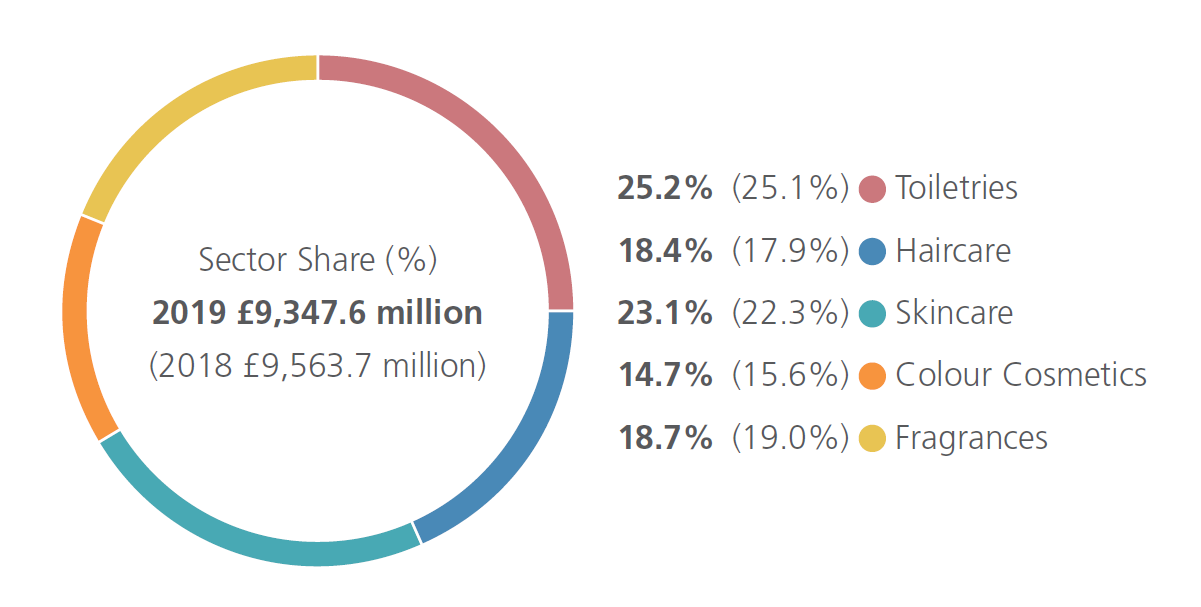 CTPA does not have expertise in retailing or marketing trends although we do publish topline market statistics on the CTPA website from a collaborative report compiled for the CTPA by Kantar Worldpanel and IRI.