"Creating the right conditions for global trade can be complex, which is why cross-border collaboration is vital.
"The upheaval of the last few years has finally started to come across in how the UK is trading with the world. After a period of moderate continuity in the way we trade with other global markets, 2022 has seen a major shift occur. A dramatic increase in the amount of imports from our main trading partner, the EU, has shifted our overall trade balance, and our greater reliance on trade with all regions translates into a more even market share division outside of the EU market."
Nicholas Shaw Núñez, Head of International Growth and Regulatory Services, CTPA
CTPA works closely with the Department for Business and Trade (DBT), with Civil Servants in the UK and abroad, with international Embassy colleagues and sister trade associations to conceive solutions together and overcome potential barriers, existing and potential. We're proud of our long-standing reputation as a science-led, solutions-focused expert invited to shape the future of policies abroad that promote industry progress while protecting consumer safety.
---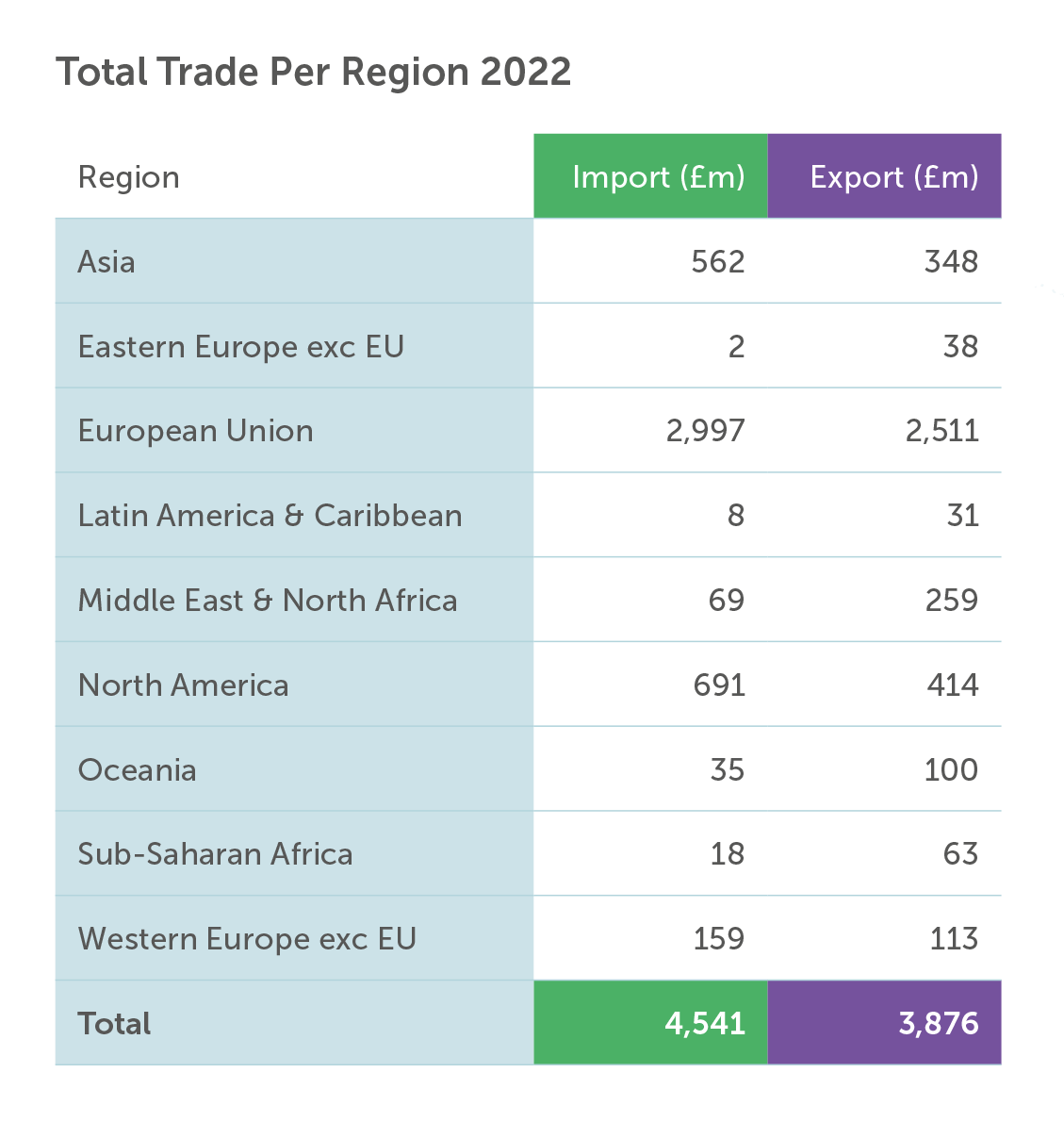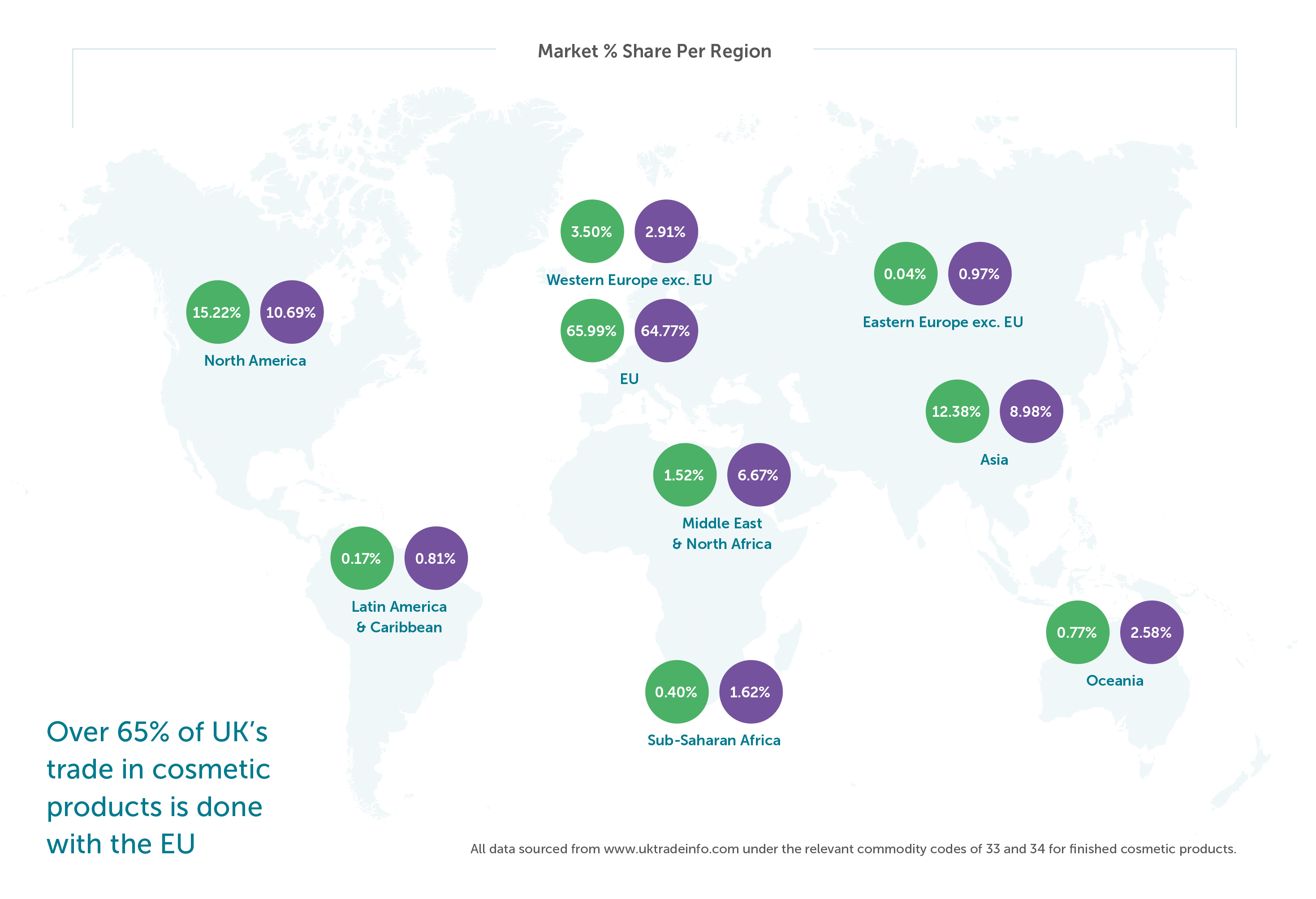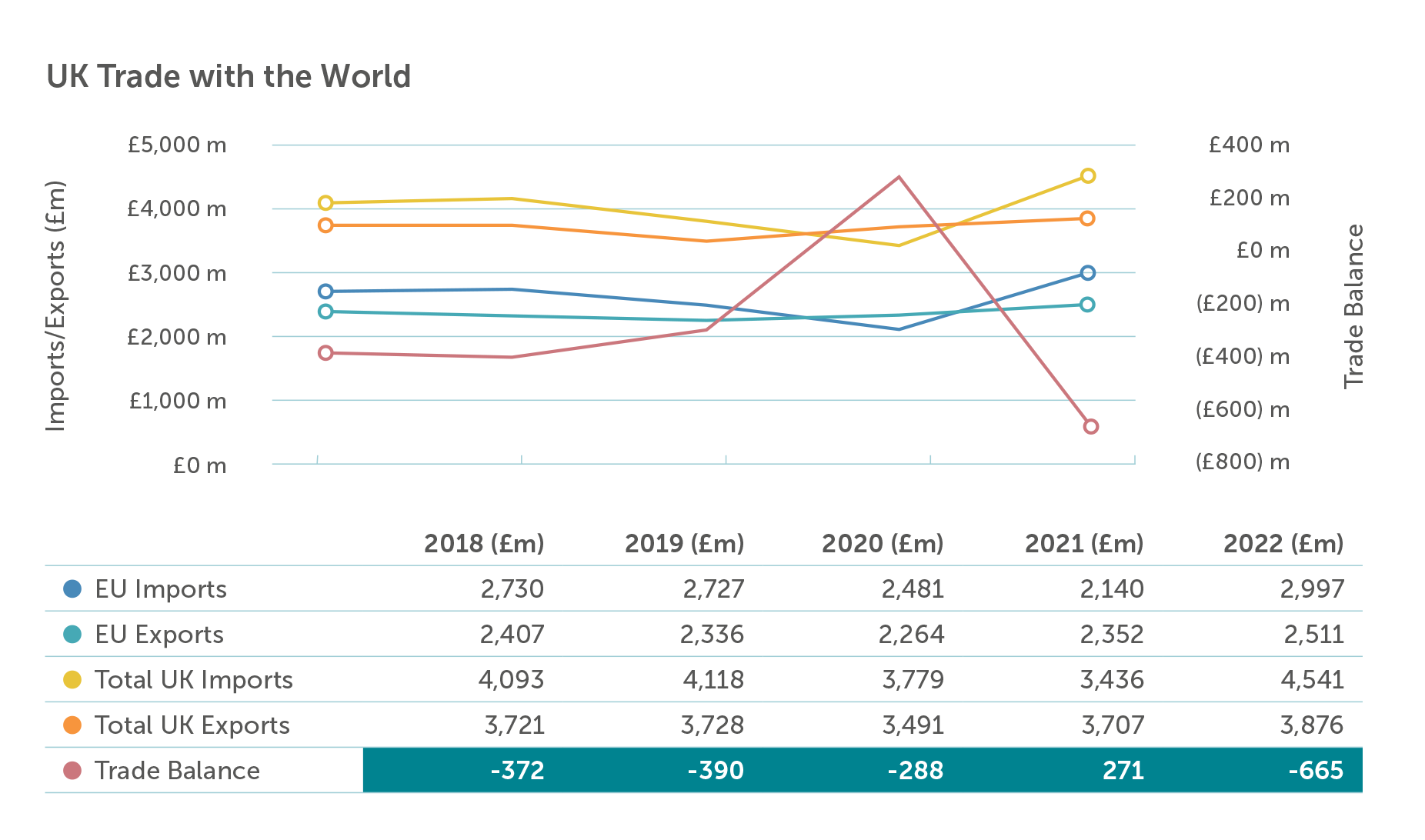 ---

---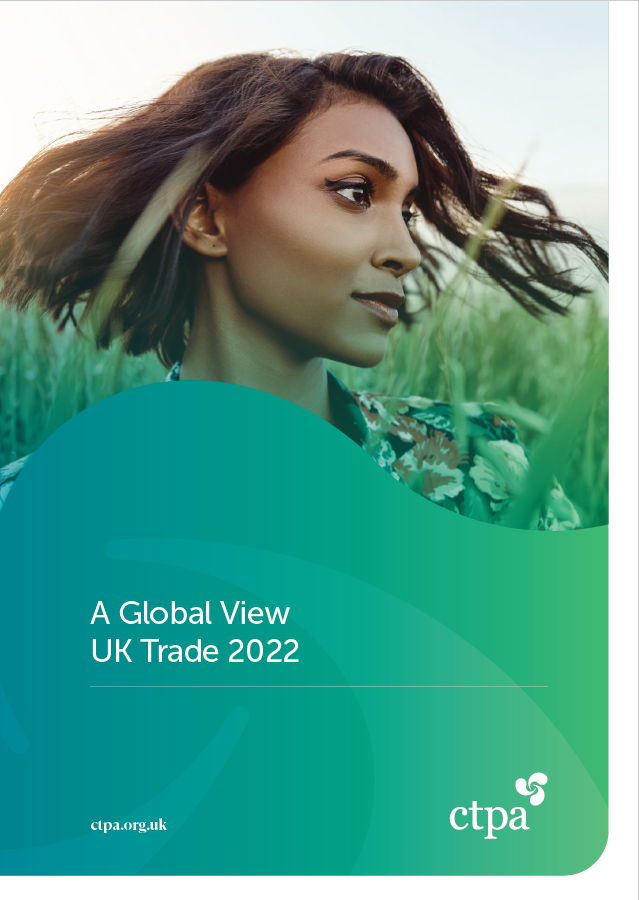 CTPA has ensured that the UK industry has been kept informed, and members have been able to provide input, to the major regulatory changes across major worldwide cosmetic markets. 
For a comprehensive overview of the UK's trade with global markets, download the CTPA: A Global View – UK Trade 2022 booklet.
Source: https://www.uktradeinfo.com (2021-2022 data as of Q1 2023).