Forging New Relationships With the World
Trade flows are often a direct reflection of how the world is being shaped. The relationship of the UK with the rest of the world is echoed in the figures we present in this section.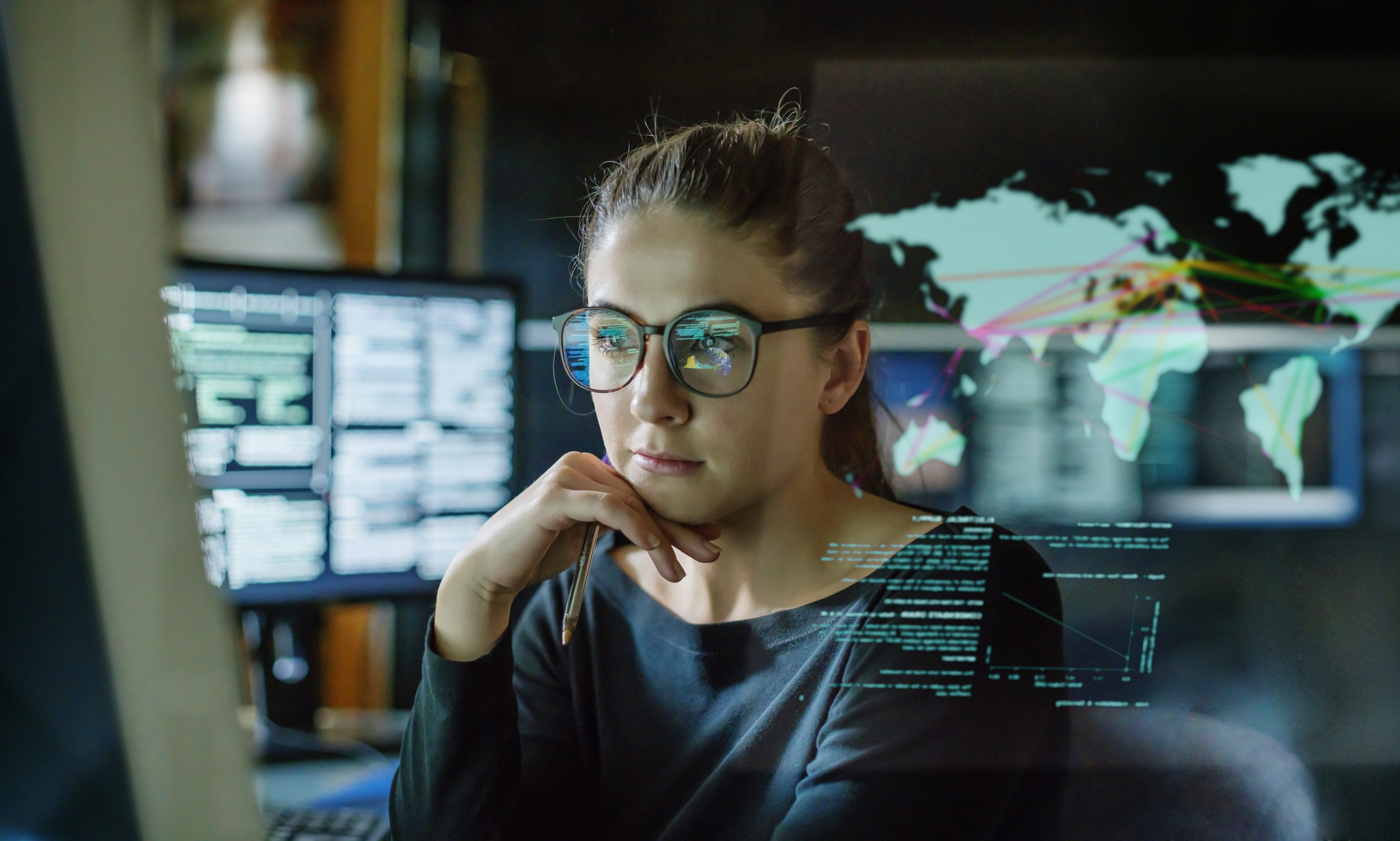 The year 2021 is marked as one in which the cosmetics industry held a positive trade balance. This means that the UK exported, by value, more cosmetic products than it imported. This is not inherently a good thing from the point of view of a country's economy, but the reasons behind it might still be relevant. Upon closer examination, we can see that imports from the EU continue to decline in the trend initiated during 2020, which might be a direct consequence of the UK departure from the EU and not having access to the EU single market.
The decline in EU imports contributes also to the steady decline in imported goods overall, as it is still the main market for UK cosmetics businesses trading overseas. However, on the export side, while the increase in exports to the EU is mirrored in the overall export value, there is an additional significant contribution from non-EU exports which have increased notably during the past year.
---
Year-on-Year UK Import and Export
---
Trade Balance
The EU remains the main UK trading partner, still covering over 60% of both UK imports and exports. Asia and North America command a great share of the non-EU trade. For imports, Asia and North America hold the second and third positions respectively. For exports these regions remain relevant, but their order is reversed by value.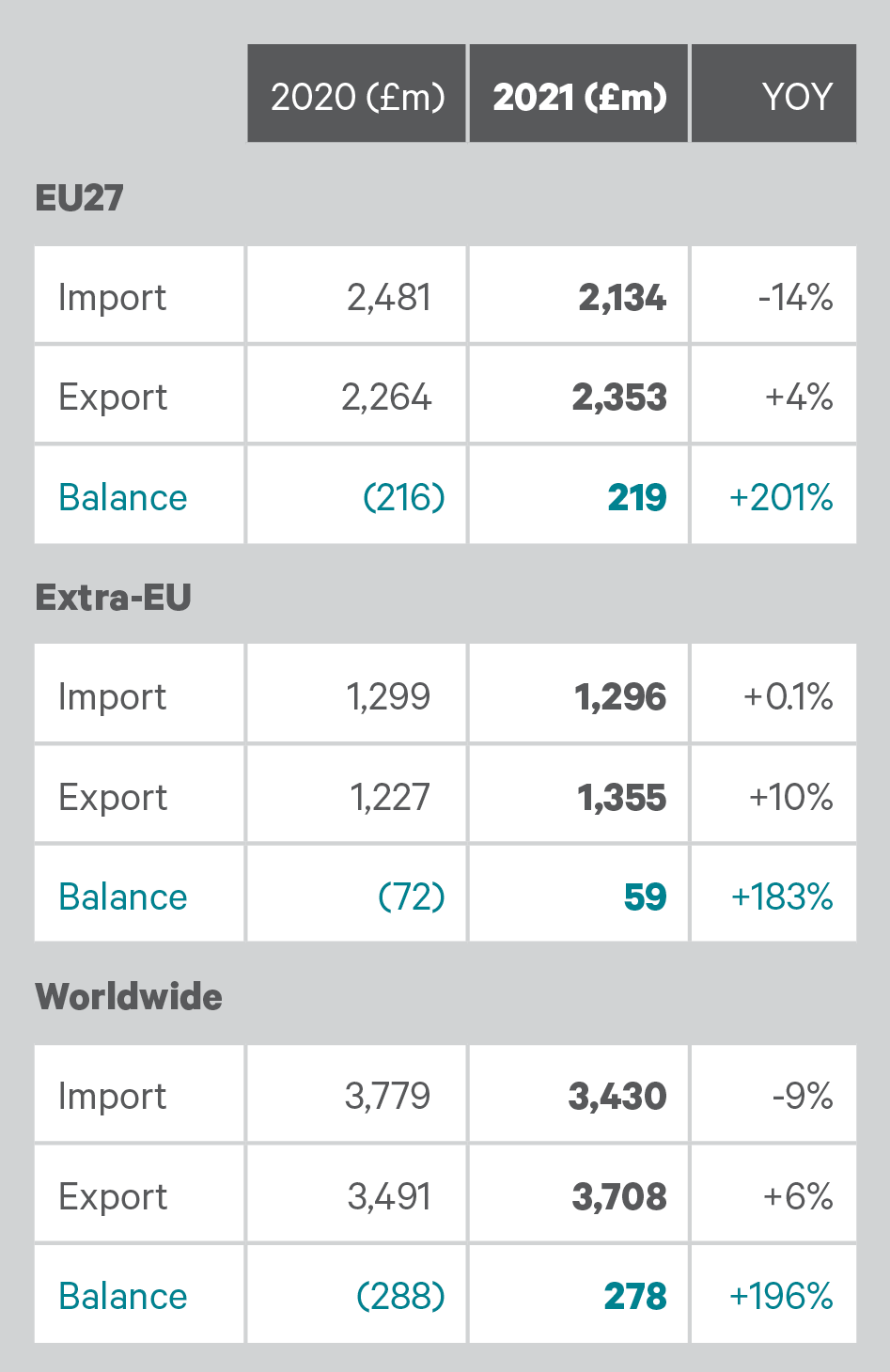 ---
Trade Values 2021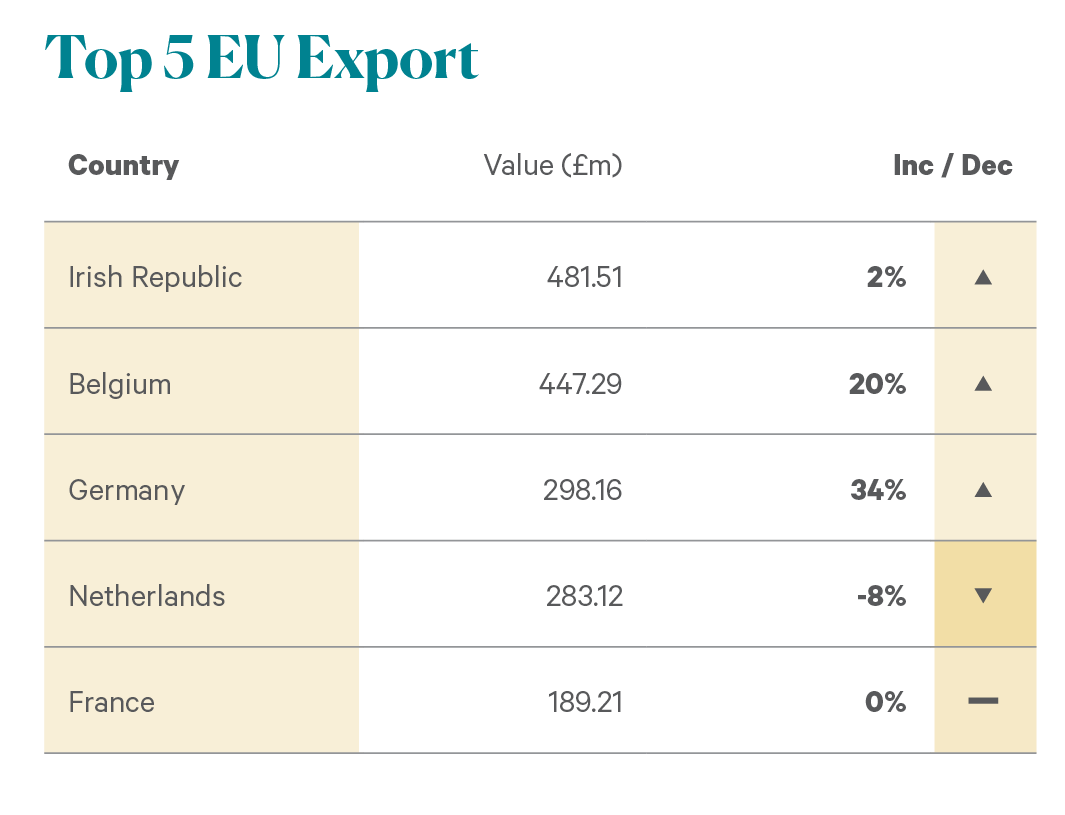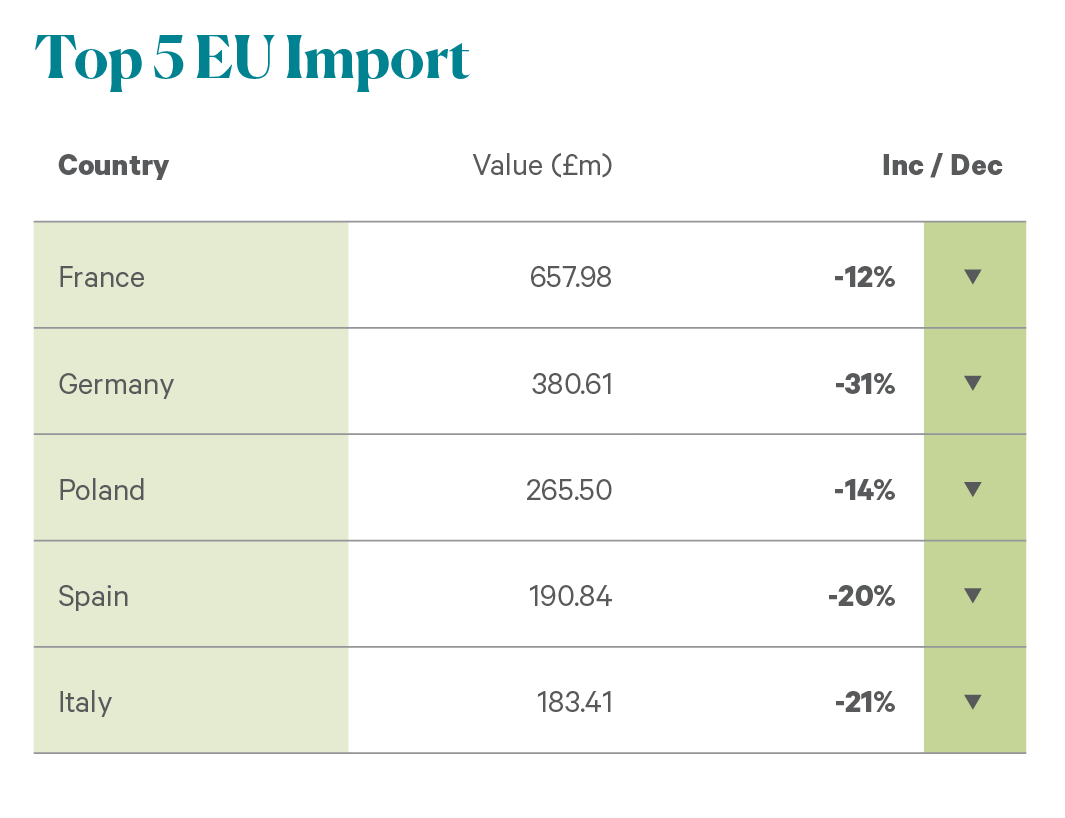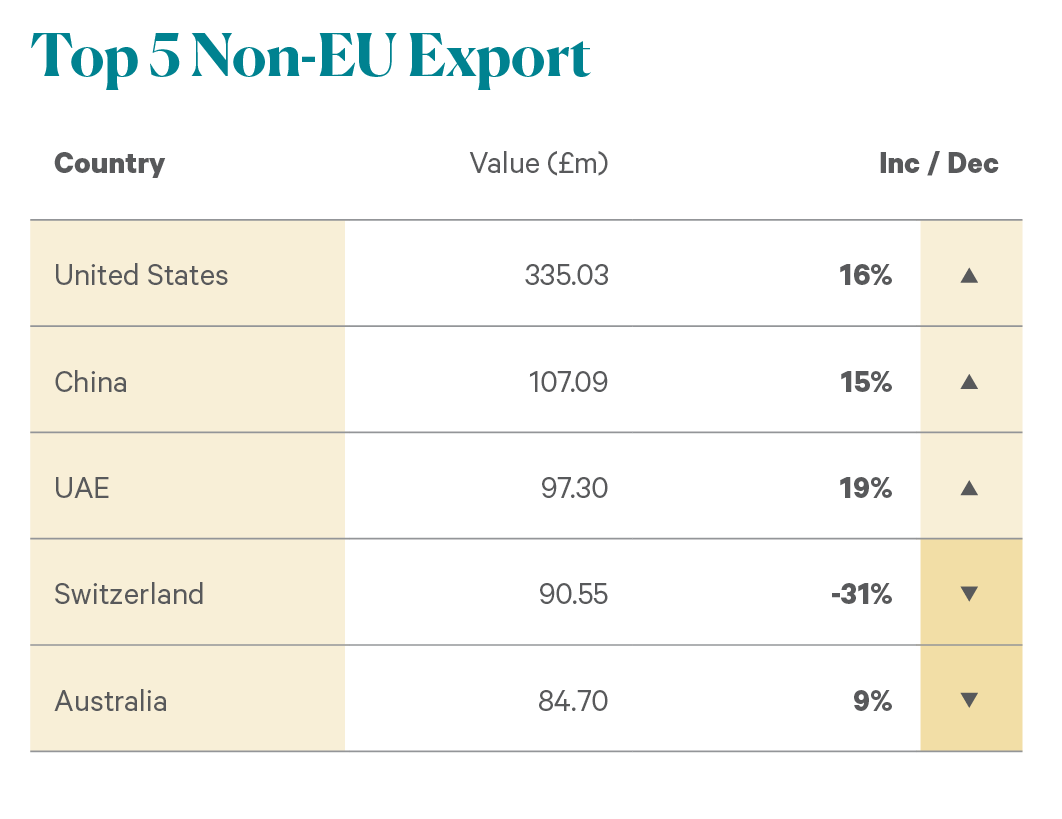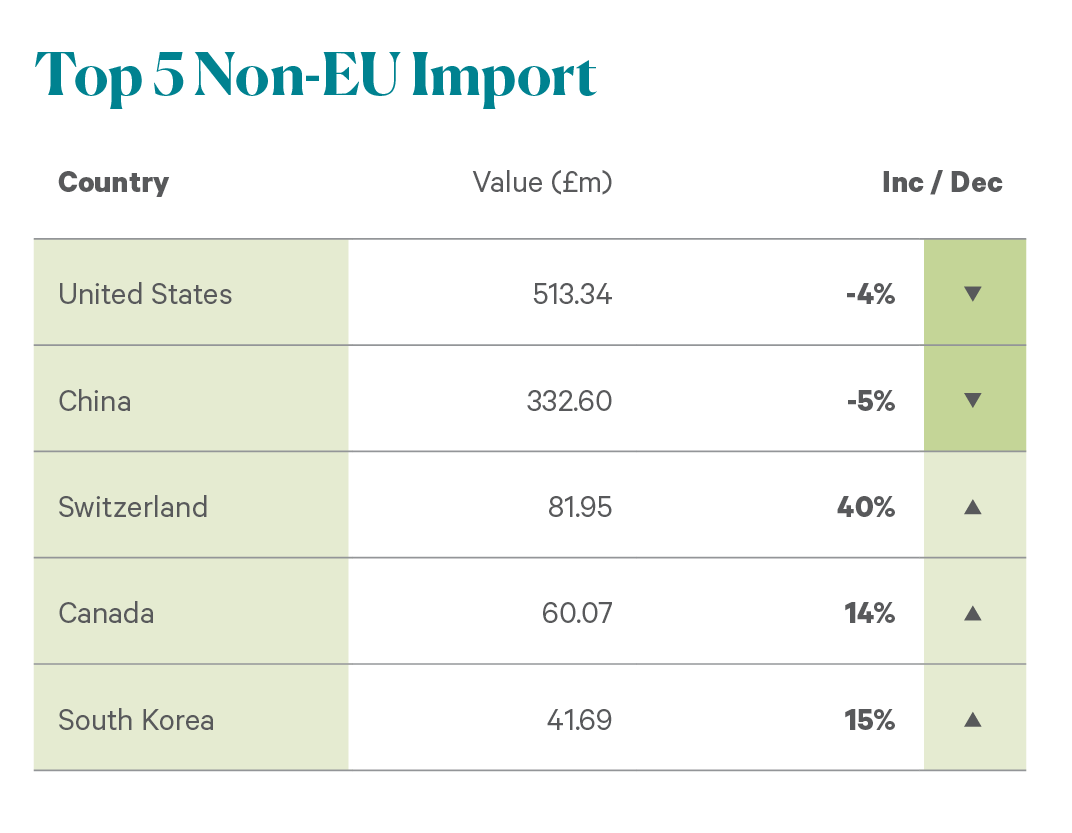 ---
CTPA has ensured that the UK industry has been kept informed, and members have been able to provide input, to the major regulatory changes across major worldwide cosmetic markets. 
For the full report, see the download of 'The UK in the Global Landscape' or view in the CTPA's 2021 Annual Report.
Source: https://www.uktradeinfo.com/ (2020/2021 data as of Q1 2022)