In this section:
---
2020 - A Tough Year for the GB Market
In the special collaborative report for CTPA on the GB market from Kantar Worldpanel and IRI Worldwide, Tim Nancholas, Strategic Insight Director - Health and Beauty, Kantar Worldpanel commented: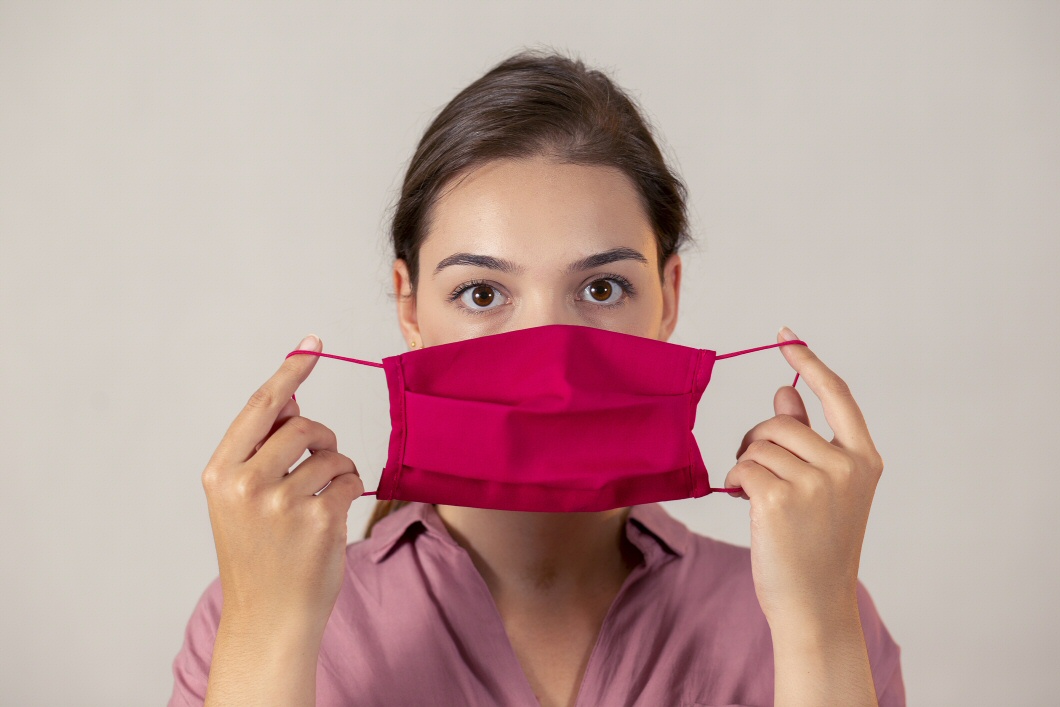 "2020 proved to be another tough year for the toiletries and cosmetics industry, with COVID-19 obviously the key element in market trends.
What we purchased, how and where, all saw significant change as working from home and less (hardly any) socialising took their toll, particularly on the beauty markets with colour cosmetics down a whopping 25% and fragrance down 13% year-on-year. The stay-at-home regime also led to falls in hair styling -22% and, whilst we had a sunny hot summer, -40% in suncare as some Brits didn't seem to think we get sunburnt in this country!
Predictably, markets that benefitted from staying at home were cleansing routines such as liquid soap +137% (includes hand sanitisers), bar soap +19% and hair colorants as the salons were mainly shut +10% (home perms was a tiny declining market but now worth £5.2m!). With sustained use of hand sanitisers taking its toll on our skin, hand care products grew 26%."
---
GB Market Statistics Overview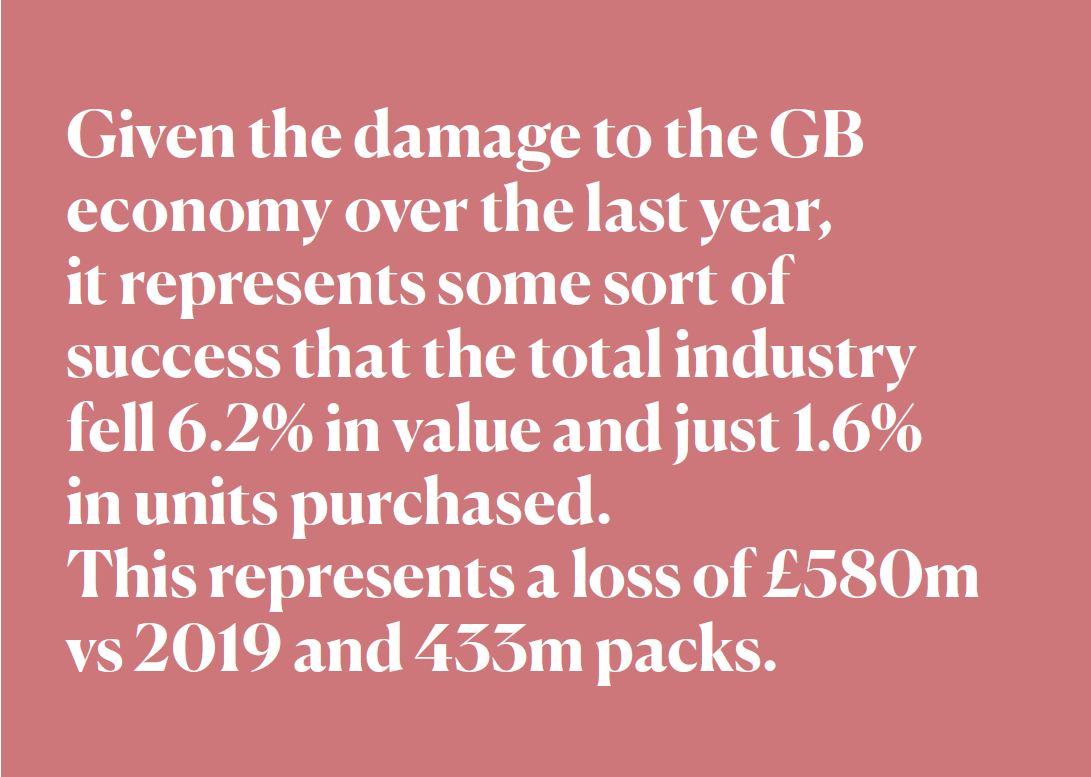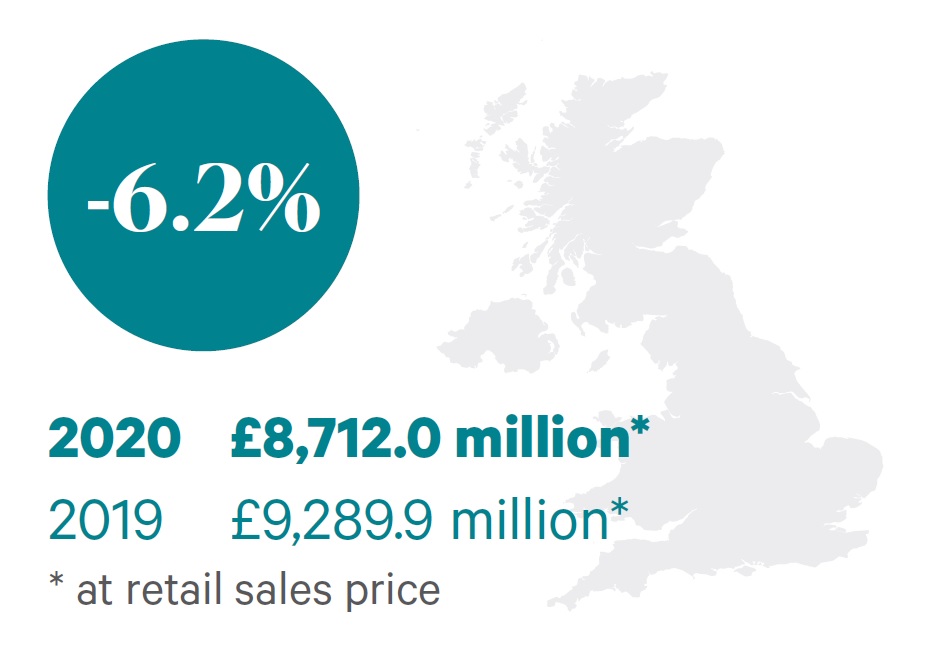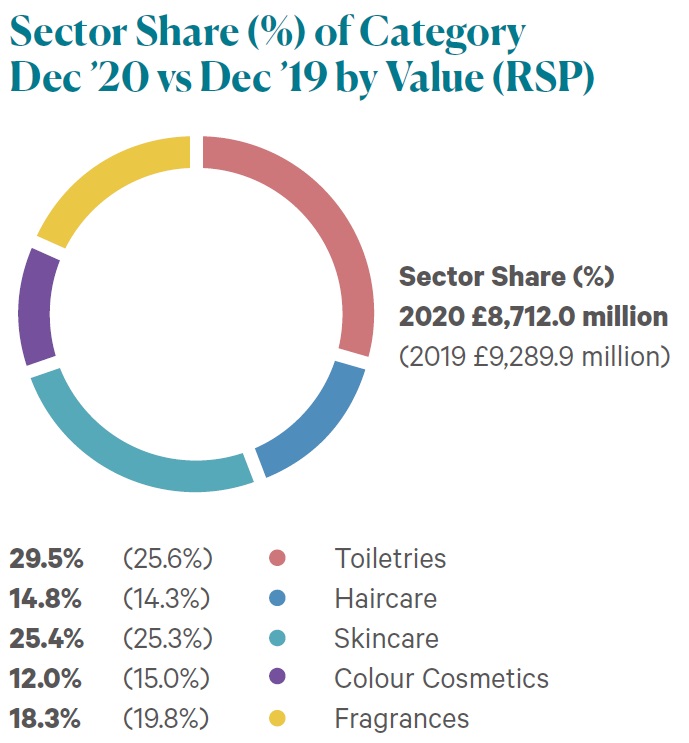 ---
Figures by Category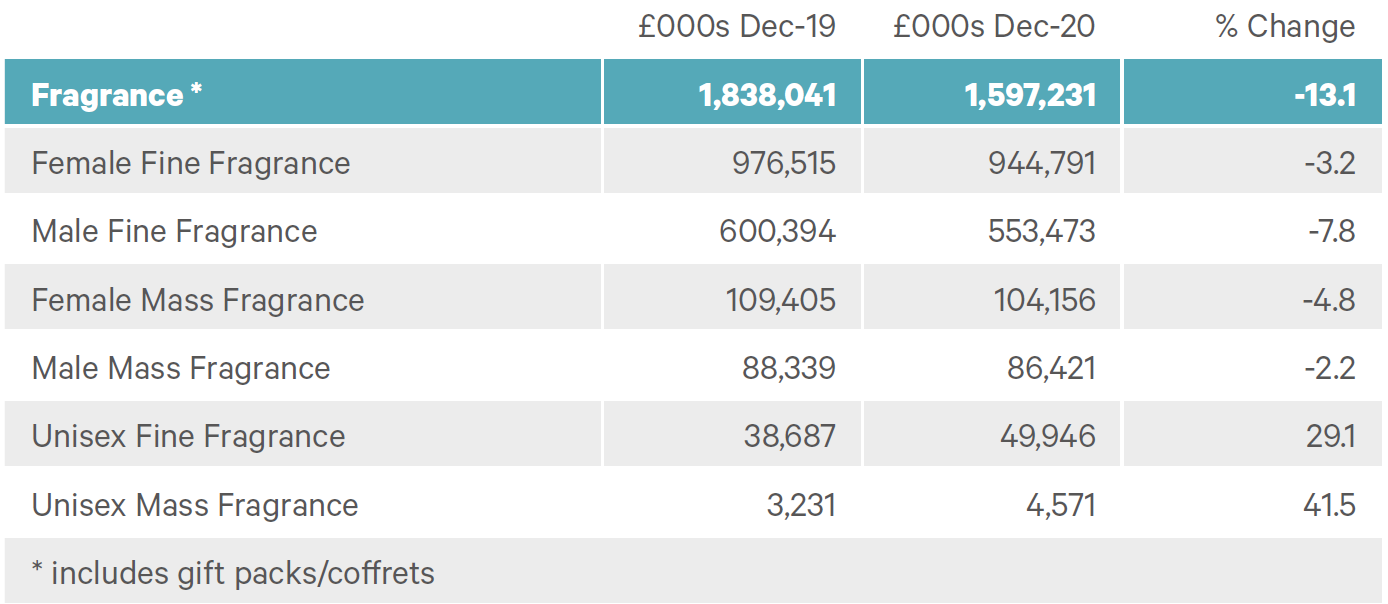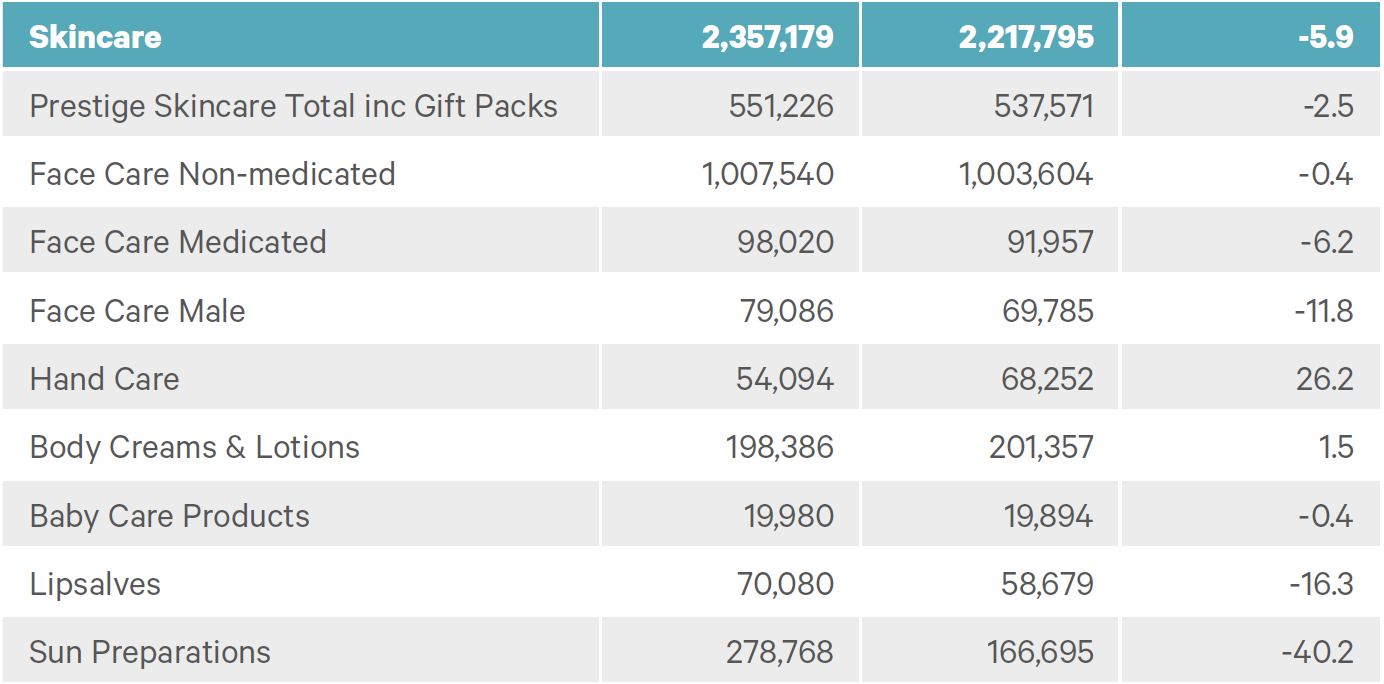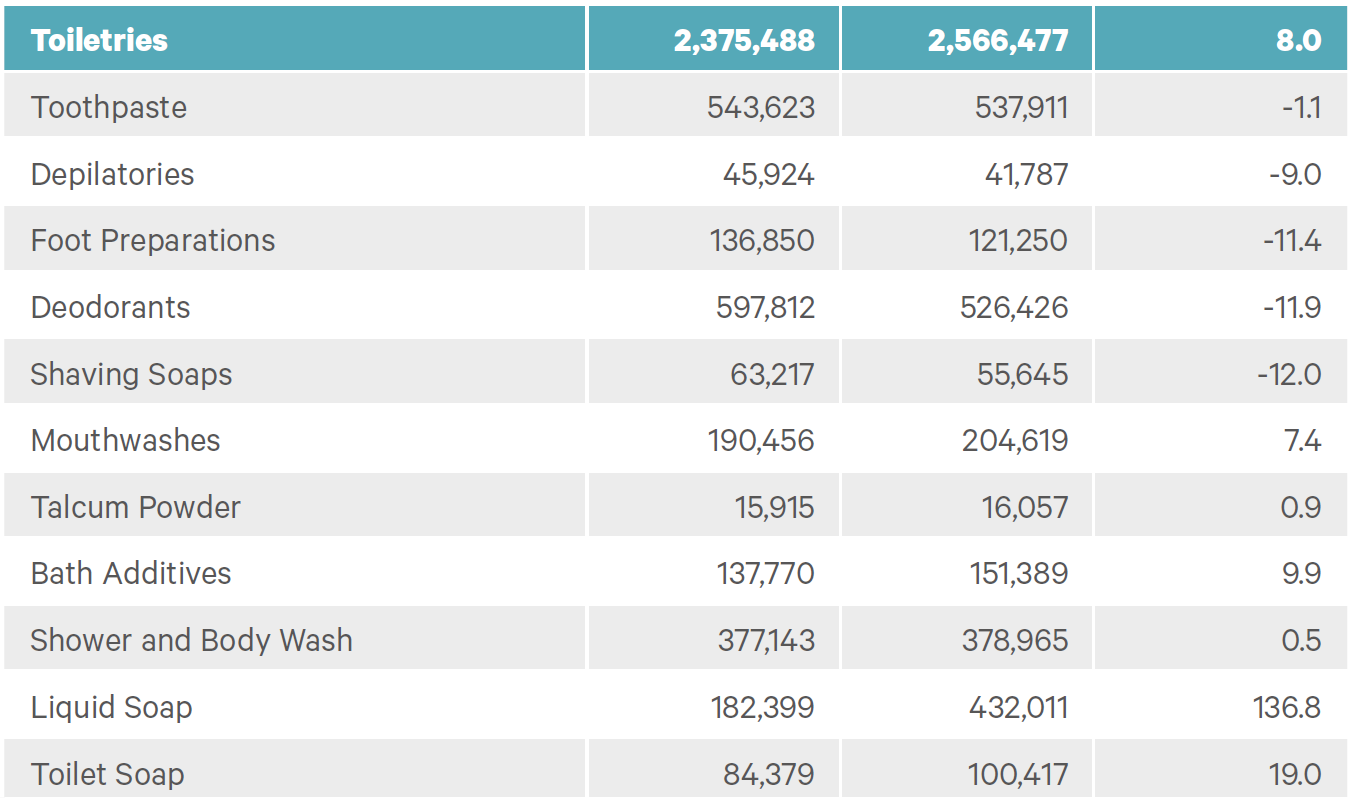 ---
For a full download of 'Cosmetics Industry in Figures' or view in the CTPA's 2020 Annual Report.
CTPA does not have expertise in retailing or marketing trends although we do publish topline market statistics from a collaborative report compiled for the CTPA by Kantar Worldpanel and IRI.