CTPA works to understand the needs of its members, tailoring services accordingly and delivering an agile, expert service to all.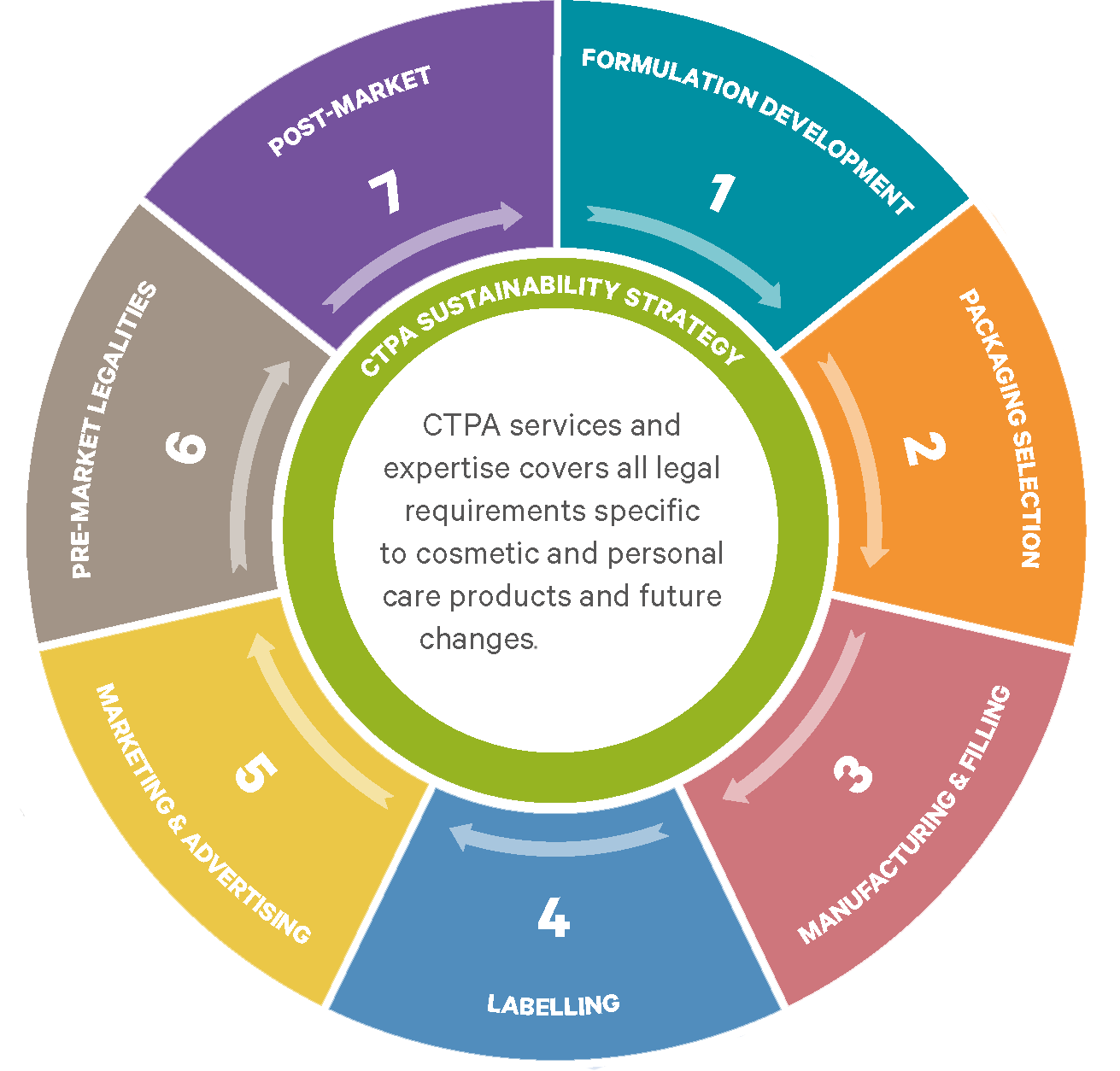 Membership provides access to:
One-to-one confidential advice covering all aspects of a cosmetic product's journey
24/7 members' website with as-it-happens news, time-saving issue tracking and detailed advice on long-running topics and complex regulation
All employees in a member company can access the member website wherever they are in the world
Register for members-only topic specific webinars, events
Ability to contribute your voice and opinion to industry positions on consultations
Ability to participate in CTPA committee, working and advisory groups according to your area of competence
Free, confidential one-to-one meetings on sustainability, adding value wherever you are on your sustainability journey
E-learning platform for online training includes easy to access tutorials covering:

Cosmetics Masterclass – member-only deep dive into the requirements of the UK and EU Cosmetics Regulation and how to use CTPA resources to best effect
Safety Assessment training – available to purchase member/non-member
Infographic - CTPA's Work September 2020 to August 2021

---
How to Join
If you are a brand owner, manufacturer, distributor or provide a service to the industry you may be eligible to join.
See our Members List to find out who else is in membership under each category. Once you have completed a Membership Enquiry CTPA will assign your company to the relevant category.
Full Membership
Open to manufacturers, brand owners, distributors and other companies supplying finished cosmetic products.
Associate Membership
Open to companies supplying ingredients, analytical laboratory services (not contract manufacturing), packaging or other ancillary services such as safety assessment, claims assessment etc.
Retail Associate Membership
Open to UK retailers and wholesalers who do not manufacture but have their own brand cosmetics and/or supply cosmetic brands.
Compliance Associate Membership
Open to companies acting as Responsible Person (RP) to external companies for UK and EU Cosmetics Regulations (either mandated by an external company and so having name and address on pack or under contract to provide service but without name and address on pack). 
Introduction to CTPA Membership
If you are a new company at pre‐launch and new small start‐up companies with under 10 employees, you may be eligible for this entry level category.   Charged at a flat fee of £700 + VAT for six months, this entry level category provides limited access to the CTPA team for individual advice on UK and EU regulatory matters (up to 18 individual questions but not on international matters) including the following services:
Access to CTPA member‐only website and the UK, EU/EEA Online Regulatory Handbook
Access to the CTPA Cosmetics Masterclass on the e-learning platform
Access to Member‐only webinars/events
Restrictions: international advice and subscription to the International Online Regulatory Handbook is not available under this introductory offer.  However, companies may upgrade to full membership, during or after the initial six months period, by paying the balance for that calendar year up to the minimum subscription required for full membership. The second calendar year of full membership would be charged at the minimum subscription irrespective of turnover. This introductory offer is for those companies eligible as full members but does not confer membership rights until a full membership application is accepted.
Applying for Membership
"I regularly meet with companies to explain about CTPA's services and how membership could make a difference, saving your staff time and effort and ensuring that you are fully informed of current and upcoming regulatory requirements.  Submit a no-obligation enquiry today and I'll be in touch."
Julia Hewitt, Commerical Affairs Coordinator and Database Manager, CTPA
Submit a no-obligation Membership Enquiry to provide information about your company to enable us to determine membership eligibility and to set-up a meeting (running virtually at present) with the CTPA team to explain membership in more detail. A formal application form completes the process after this.
CTPA takes the privacy and protection of personal data very seriously and complies with the requirements of the General Data Protection Regulation (GDPR). The CTPA's Privacy Policy explains how we collect, store and manage your information.
See our Terms and Conditions of payment to see how we structure membership fees.