Cosmetics Europe - the personal care association, regularly reports on the European* cosmetics market which, in 2020, was worth EUR €76.7 billion at retail sales prices making Europe the largest cosmetics market in the world (2019 - EUR €79.8 billion RSP).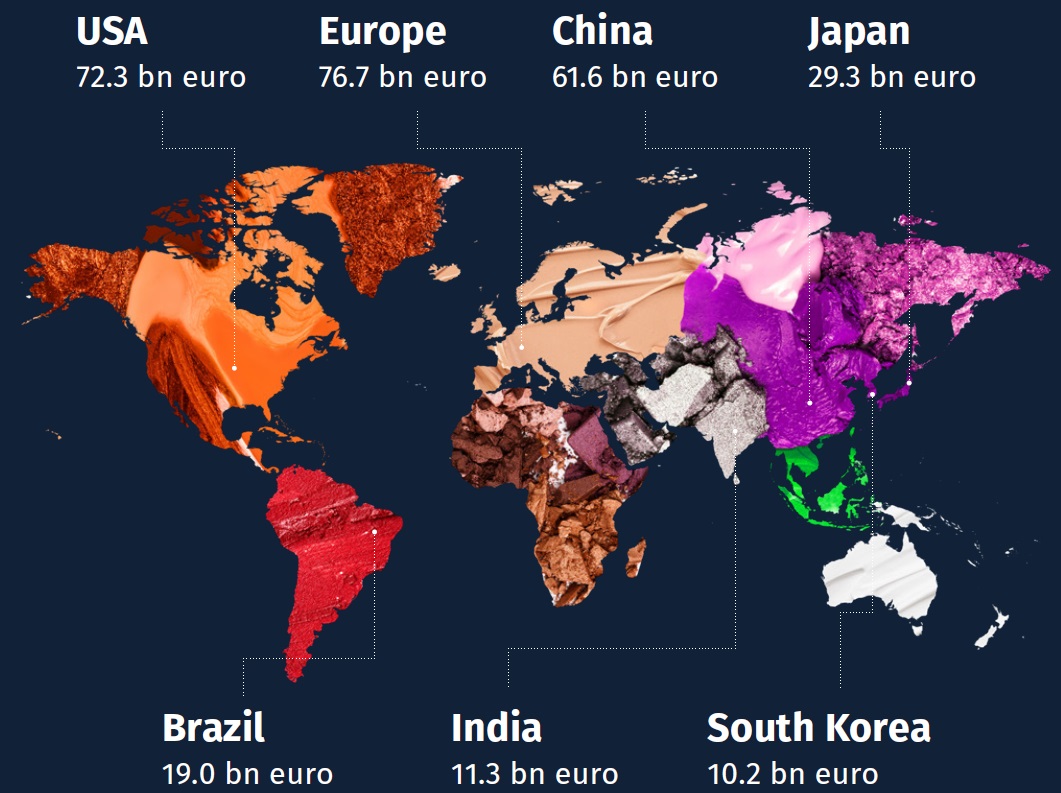 *references to European Market/EU on this page refer to EU 27 plus Norway, Switzerland and UK
---
European Cosmetics Market Annual Performance 2018-2020
Throughout 2020, CE members came together to address the COVID-19 pandemic.  CTPA was a member of the COVID-19 Task Force.  In particular, CE developed guidance on hand gels and was active across all Member States on this topic as authorities took different regulatory views on these important products.  The collaboration resulted in a comprehensive communications platform on the CE public website called: Working Together in Crisis.  A truly pan-European response to a situation without borders. 
The lockdowns in 2020 have led to a decline in demand for certain categories of products as self-isolation and limited social interactions have altered consumers ordinary purchasing habits. Although the sector was growing before 2019, recovering lost ground overall is expected to be a gradual process.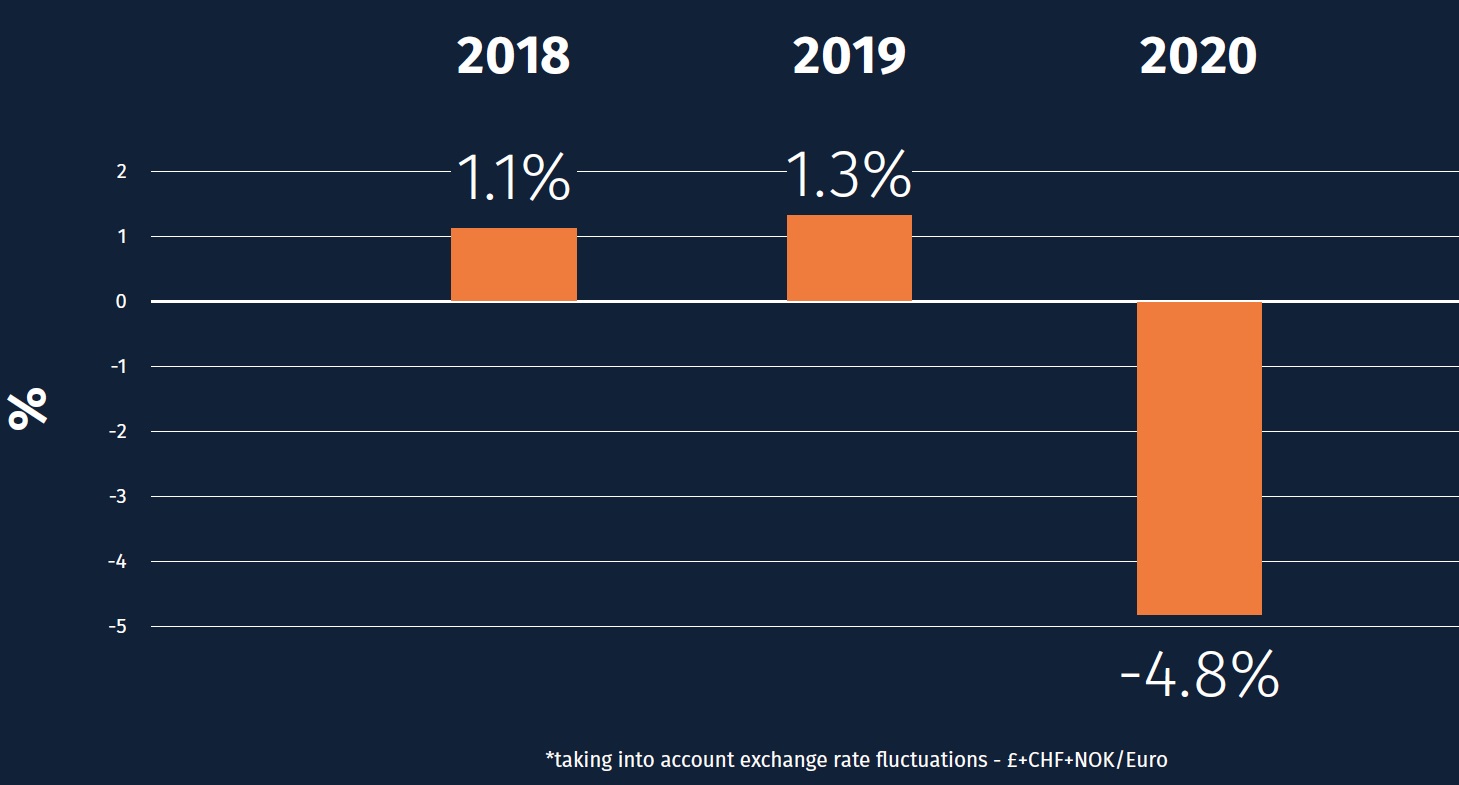 Retail sales prices (RSP) in bn Euro and % growth
---
Market Volume by Country in 2020
Among the European countries, Germany has the largest market for cosmetics, valued at EUR €14 billion, followed by France (EUR €11.5 billion), the UK (EUR €9.8 billion) and Italy (EUR €9.7 billion).

---
Market Changes by Product Category 2019-2020 (%)
The impact of COVID-19 has not been even across the sector, mostly due to shifting consumption patterns.
Euro/RSP basis
---
SMEs Across Europe
The strength of the entrepreneurial cosmetics industry lies in the mix of both big and small companies. SMEs are key drivers of innovation and economic growth. There are 6034 SMEs in Europe (EU27, Norway, Switzerland and UK) and the number is growing. France topped the chart with 814 SMEs followed by Italy with 735 SMEs and Poland third with 606. The UK in fourth place has 582 SMEs.

---
Employment
In 2020, the European Cosmetics Industry employed over 1,917,000 people including 32,000 scientists.  There were 682,000 life science students in Europe.  
Direct and Indirect Employees 2020

Gender 2020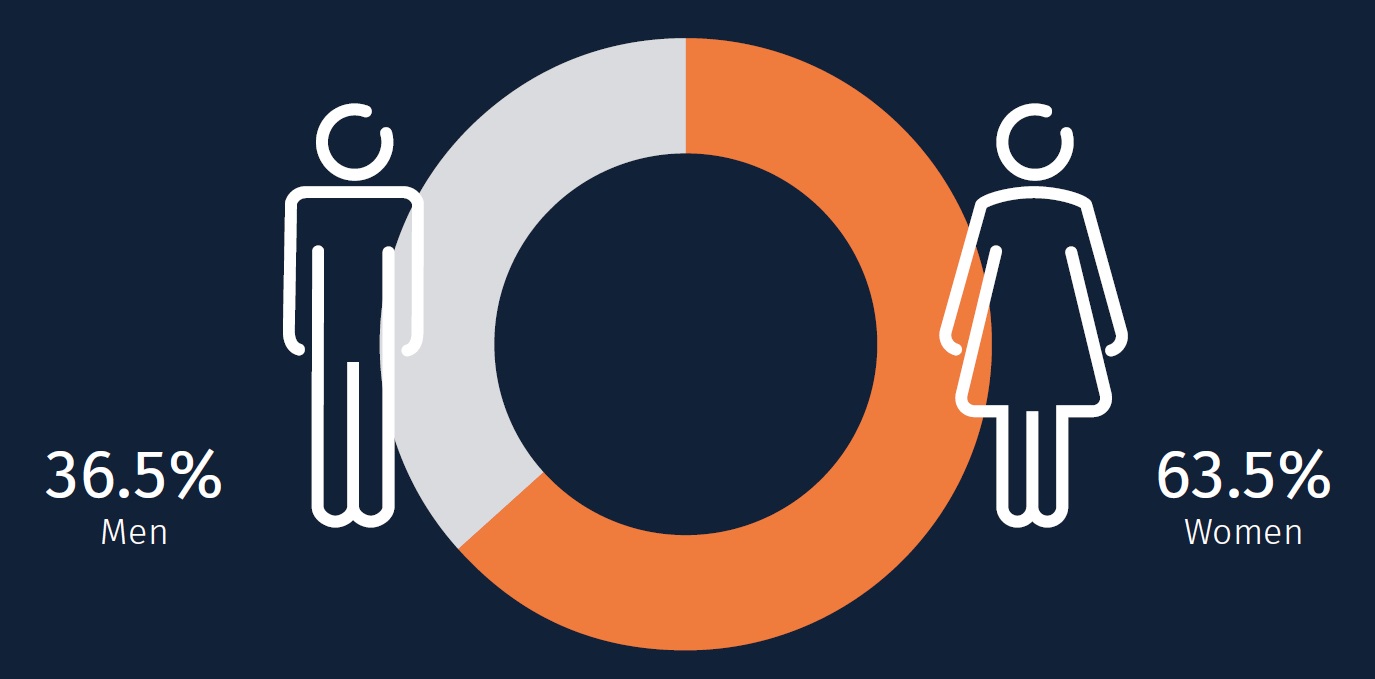 ---
The industry places a strong emphasis on ensuring corporate social and environmental responsibility and supporting proactive voluntary and self-regulatory initiatives. See Cosmetics Europe website for more information on European industry action.
Source: Cosmetics Europe and Euromonitor International provide comprehensive statistics on the European market (price EUR 25 to non-members of CE).