Cosmetics Europe - the personal care association, regularly reports on the European* cosmetics market which, in 2019, was worth EUR €79.8 billion at retail sales prices making Europe the largest cosmetics market in the world (2018 - EUR €78.6 billion RSP).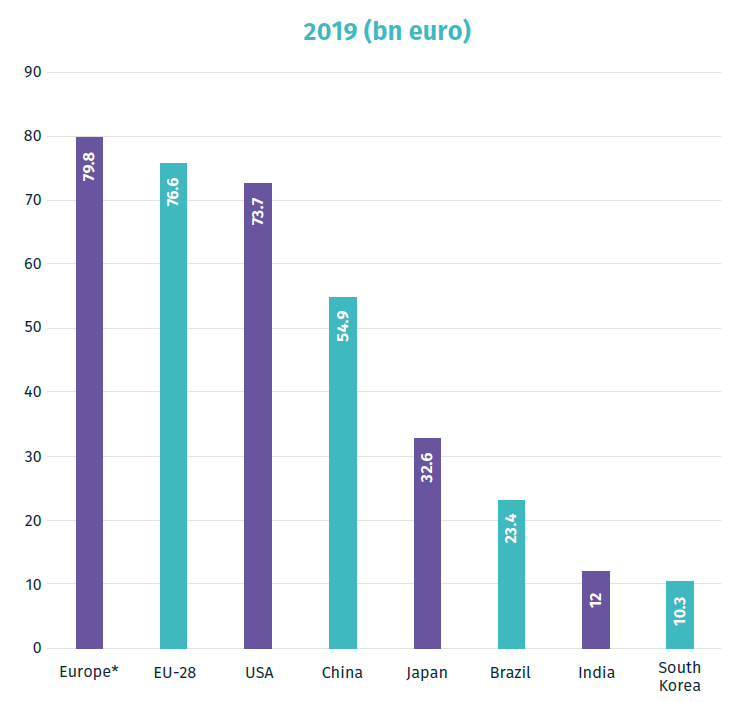 *references to European Market/EU on this page refer to EU 28 plus Norway and Switzerland
Among the European countries, Germany has the largest market for cosmetics, valued at EUR €14 billion, followed by France (EUR €11.4 billion), the UK (EUR €10.7 billion) and Italy (EUR €10.5 billion).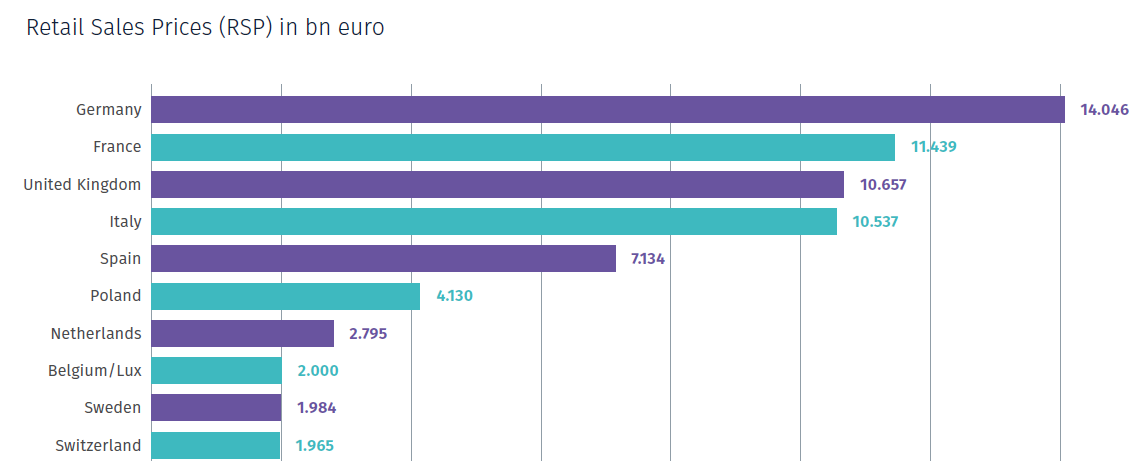 ---
The strength of the entrepreneurial cosmetics industry lies in the mix of both big and small companies. SMEs are key drivers of innovation and economic growth. There are more than 5900 SMEs in Europe and the number is growing. Italy topped the chart with 814 SMEs followed by the UK with 652 SMEs and France in third place with 607 SMEs.

---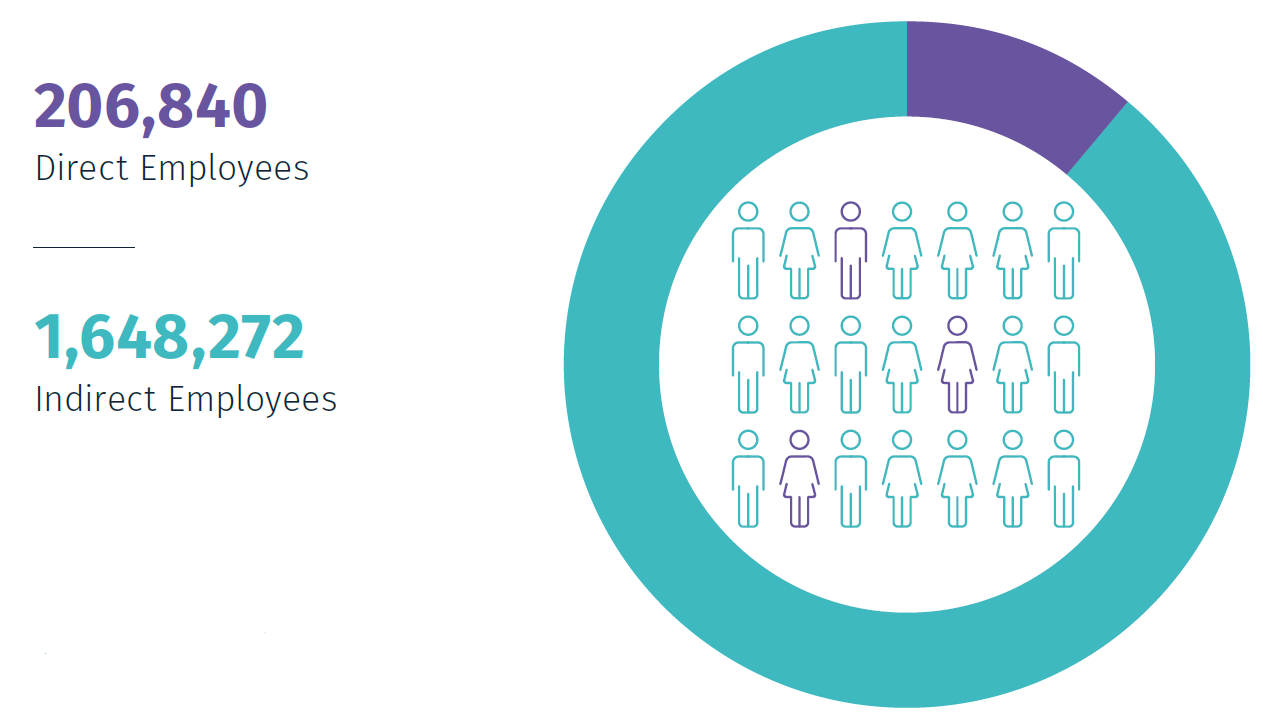 The industry supports just under 2 million jobs across the European value chain,  with 62.9% women and 37.1% men being employed in the cosmetics industry. 206,840 people are employed directly by the cosmetics and personal care industry in Europe including 30,000 scientists with a further 1.65 million people employed indirectly. There were 654,000 Life Sciences students in Europe in 2019.
---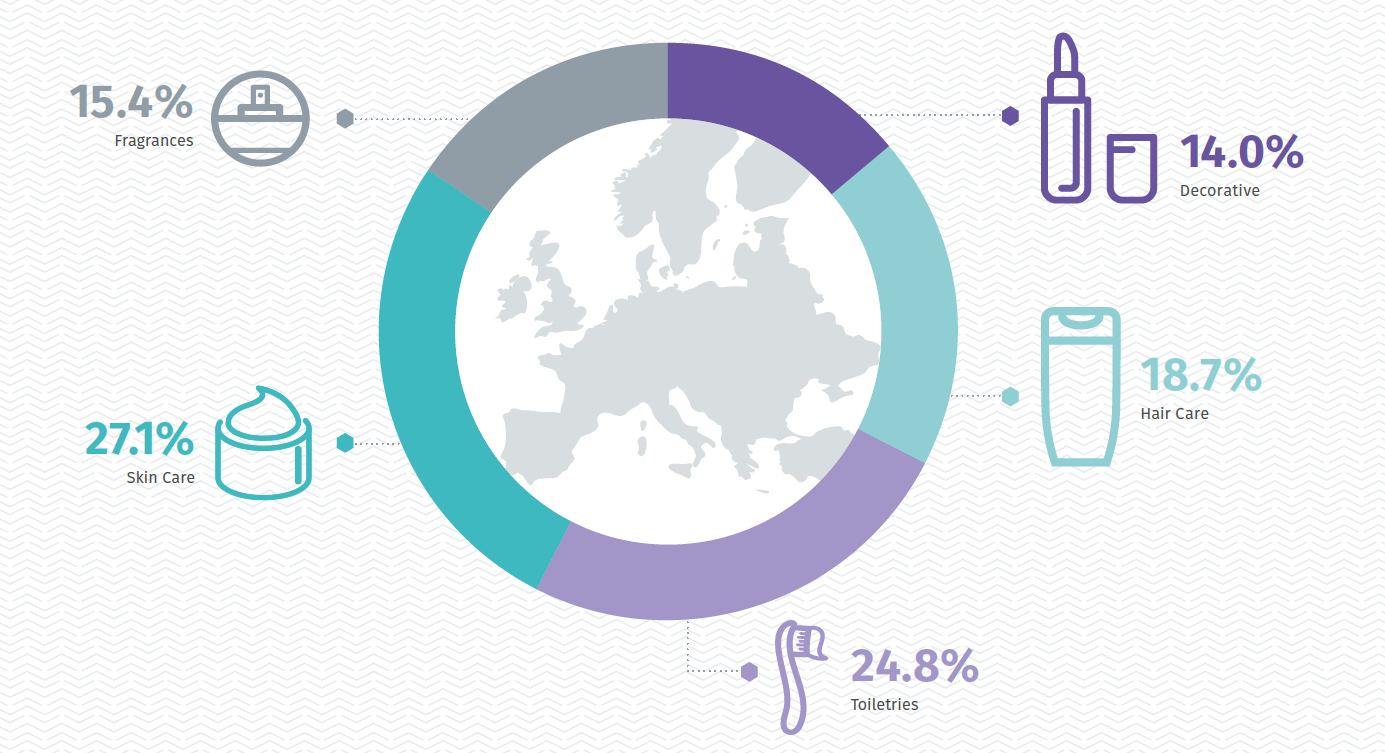 The EU was dominated by toiletries and skincare in 2019, between them taking up more than half of the share of the market, a 1.4% and 2.3% increase in market share respectively on the previous year.
---
The industry places a strong emphasis on ensuring corporate social and environmental responsibility and supporting proactive voluntary and self-regulatory initiatives. See Cosmetics Europe website for more information on European industry action.
Source: Cosmetics Europe provides comprehensive statistics on the European market (price EUR 25 to non-members of CE).