The Registration, Evaluation and Authorisation of Chemicals (REACH) Regulation is a horizontal chemical regulation which aims to ensure a high level of protection for human health and the environment from the risks that can be posed by chemicals, whilst enhancing the competitiveness of the chemical industry.  The REACH model operates in both the UK and EU; however, the systems are independent and chemicals must be registered and managed separately under both UK and EU REACH. 
It is important to highlight that EU REACH applies to the EU Member States, EEA countries and Northern Ireland (in accordance with Annex II of the NI Protocol to the EU/UK Withdrawal Agreement).  UK REACH only applies to Great Britain (England, Wales and Scotland).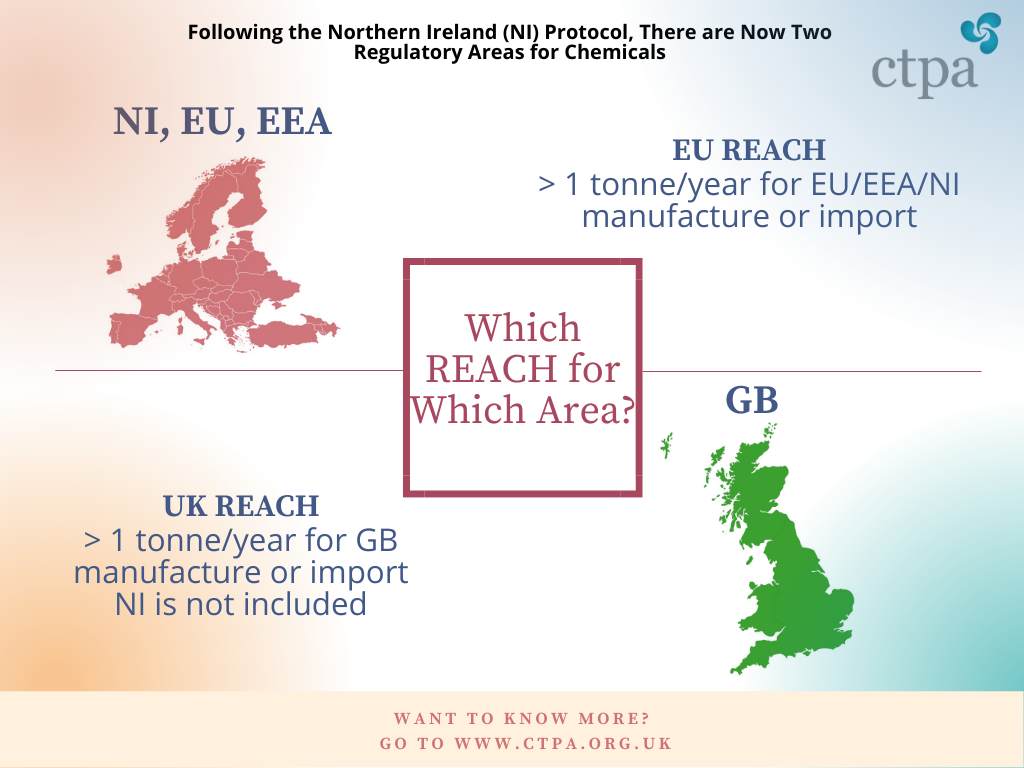 The below infographic simplifies REACH for the cosmetics industry, to help companies identify if this regulation applies to them.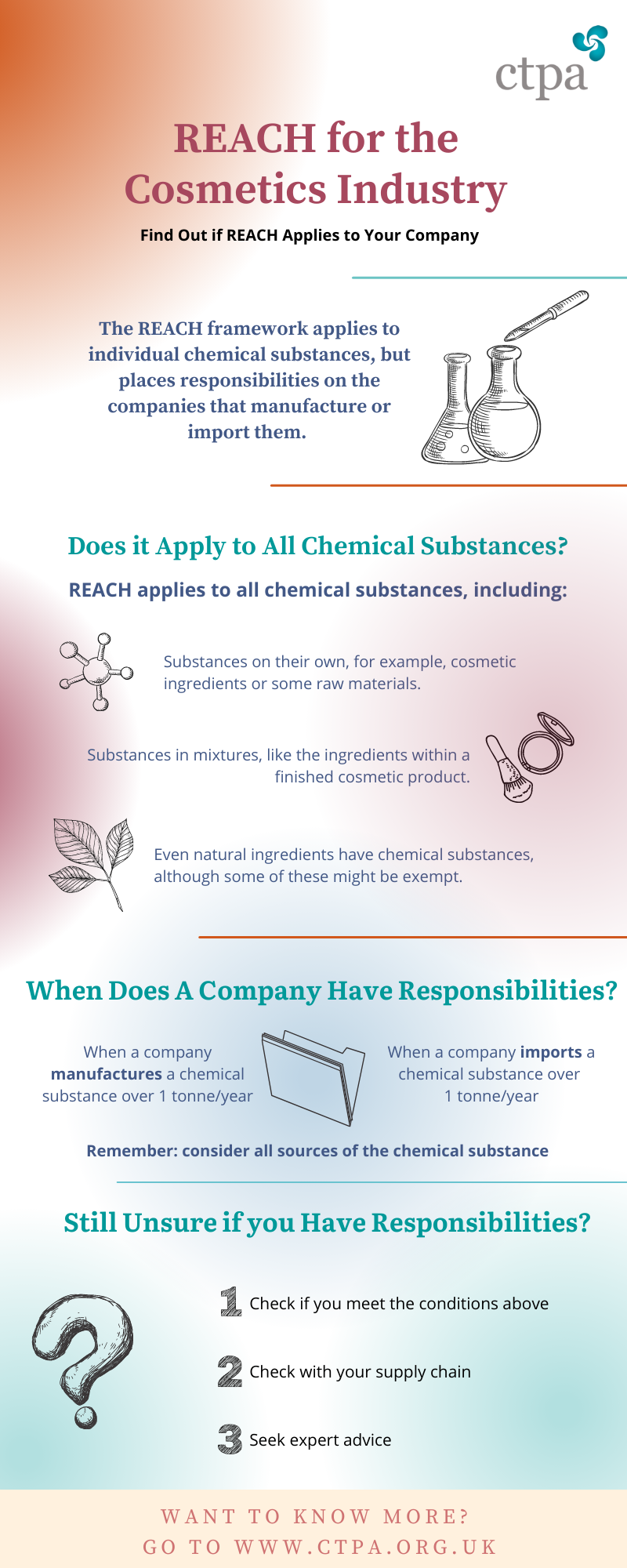 UK REACH came into force on 1 January 2021, as of the end of the Brexit transition period.  It therefore applies to chemicals manufactured or imported into the GB market over 1 tonne, per year, per legal entity, throughout the supply chain.
It is important for companies to understand how the REACH responsibilities apply to the various actors within the cosmetic supply chain.  This is because the obligations under the REACH system are determined by the company's role with regards to the individual ingredients.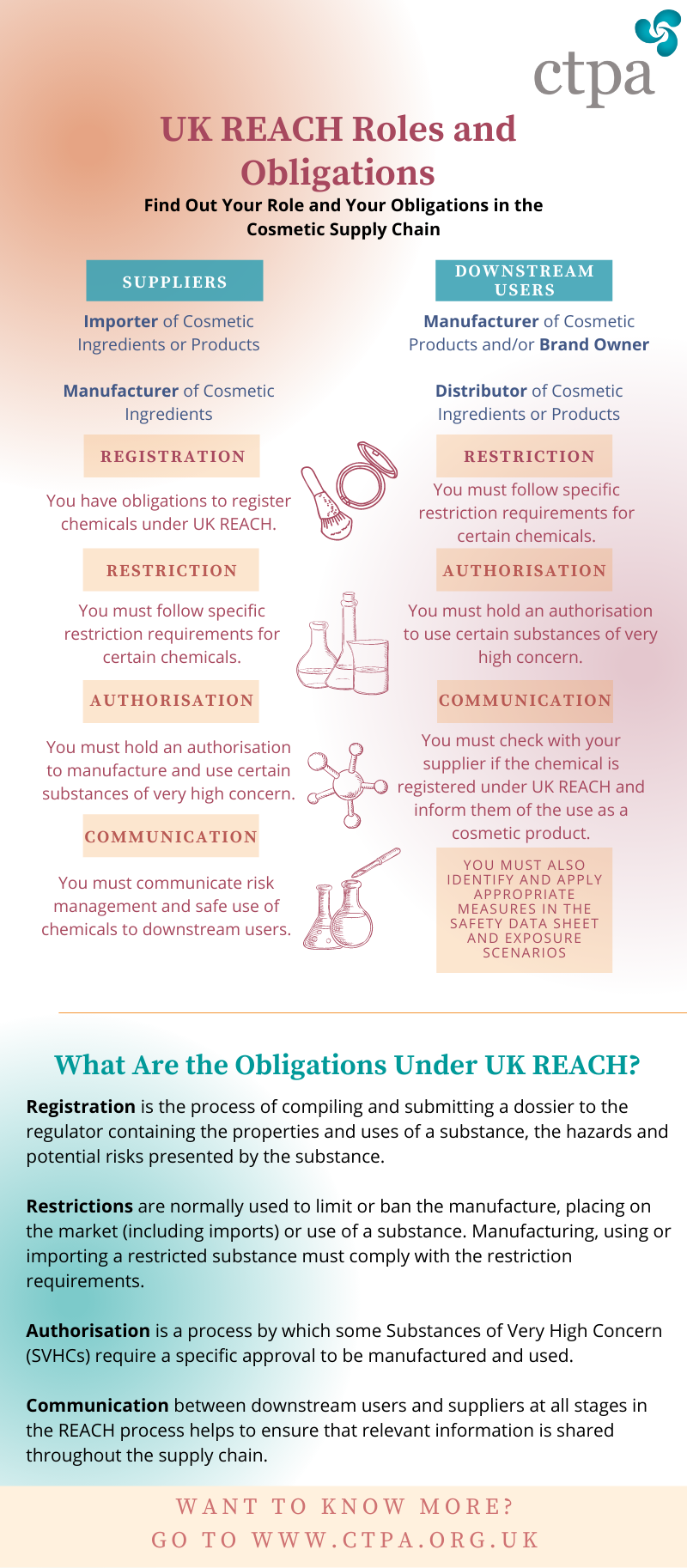 Downstream users (DU), which include manufacturers or importers of finished cosmetic products, could have new obligations under UK REACH.  The below infographic simplifies what downstream users shall do to prepare for UK REACH.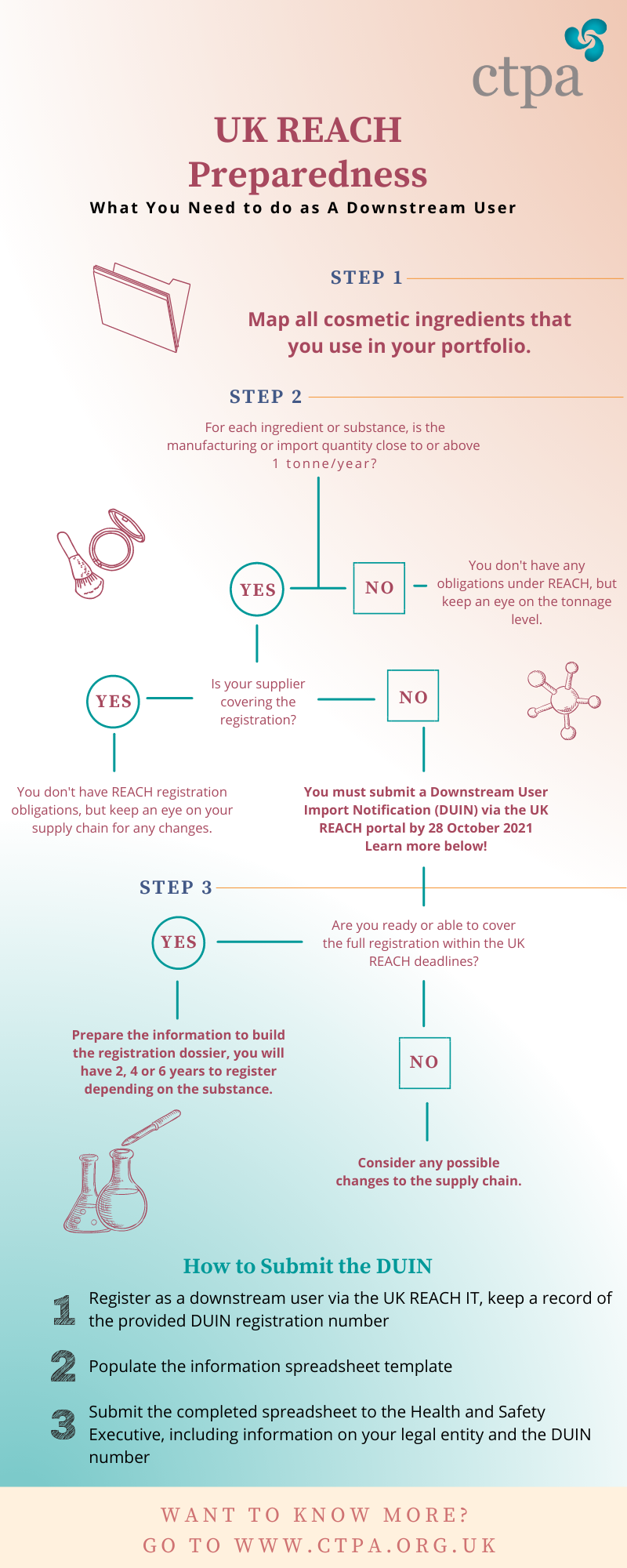 To know more, please consult the CTPA Guide on post-Brexit trade.