In this section:
---
2021 - Another Challenging Year
In the special collaborative report for CTPA on the GB market from Kantar Worldpanel and IRI Worldwide, Tim Nancholas, Strategic Insight Director - Health and Beauty, Kantar Worldpanel commented:
"2021 saw COVID and lock-down restrictions eased and a welcome return to the High Street for many shoppers.
After a very tough 2020 for much of the toiletries and cosmetics industry, 2021 proved to be another challenging year with a few notable exceptions.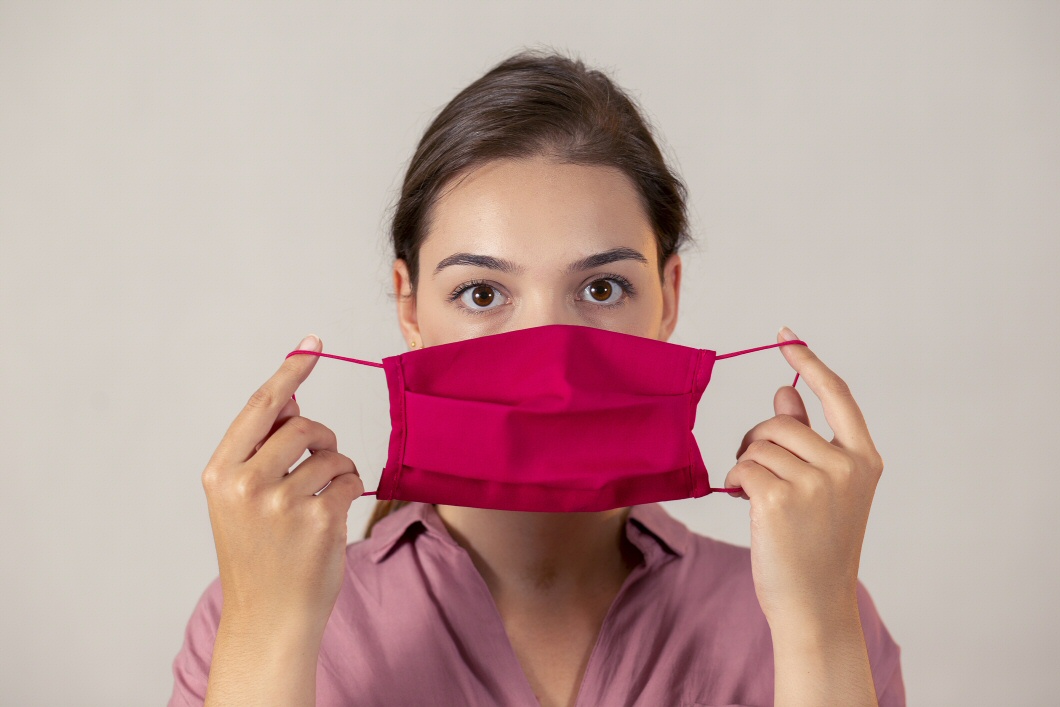 The bare facts are that we lost over £137m in sales (total market down 1.6% year-on-year), with a drop of 147 million packs (-5.5% year-on-year). Some of the 'loss' can be attributed to a large number of small websites selling greater numbers of toiletry products but not all of those being captured within the traditional dataset of grocery and beauty internet sales; a challenge the market research industry is working to overcome.
The (partial) return to the workplace and socialising did have its effect on some of our categories.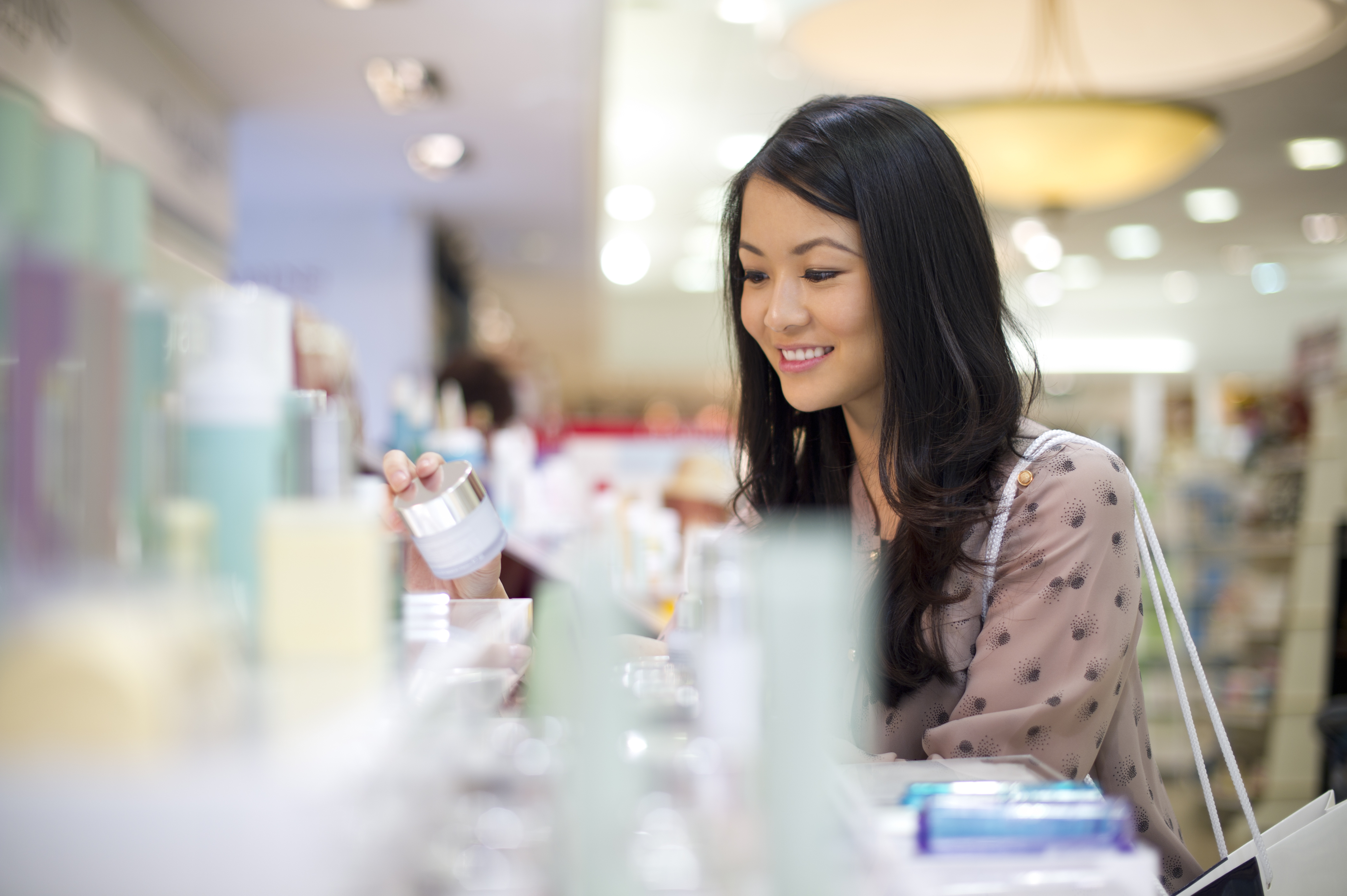 Liquid soap, which included hand sanitisers, couldn't sustain such a huge growth and this market has seen a 34% fall in sales, but still at figures much higher than 2019.
Hair colorants also saw a similar fate as the return to salons negated the home hair colouring retail sales, down 8.5% year-on-year.
Categories that have responded well to us being released into the community include colour cosmetics, particularly lips (less mask wearing) and eye make-up.
Predictably, perfume and aftershave have performed much better as we wish to be fragranced, particularly for social occasions.
However, we still haven't returned to pre-COVID sales levels and our Kantar Usage panel does indicate a long-term slight decline in usage occasions for both cosmetics and fragrance."
---
GB Market Statistics Overview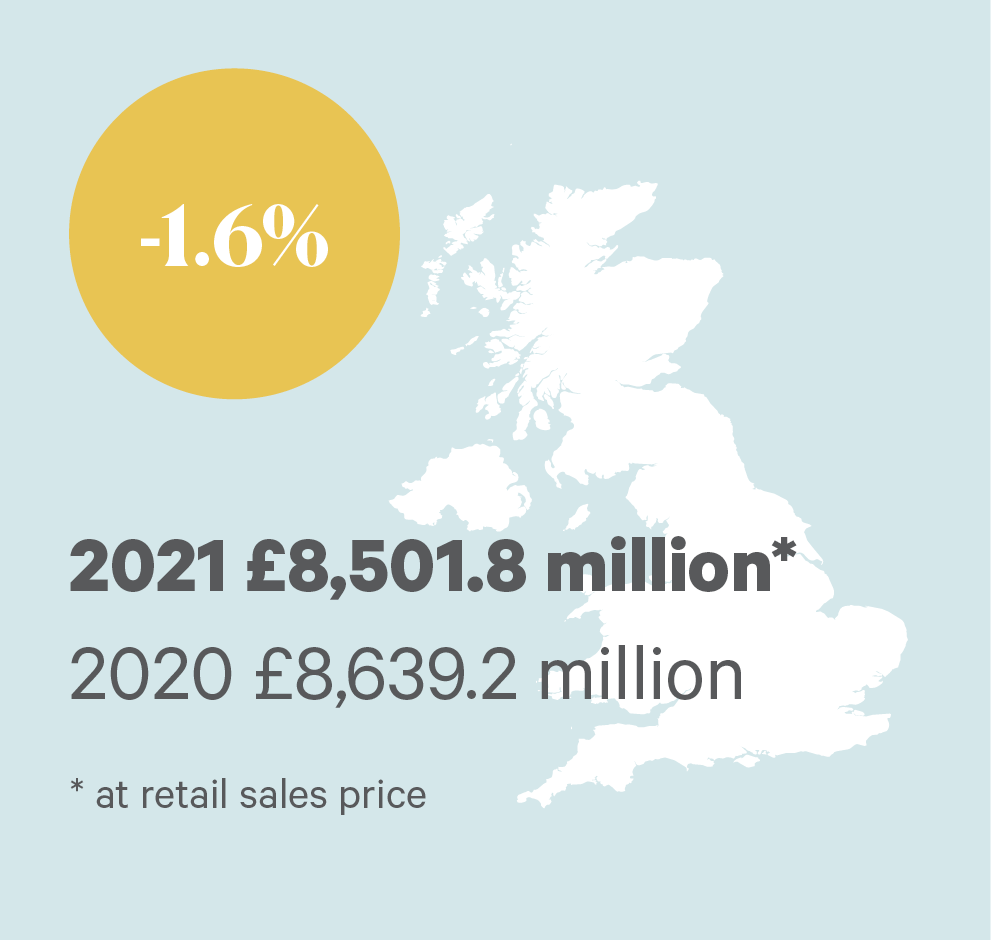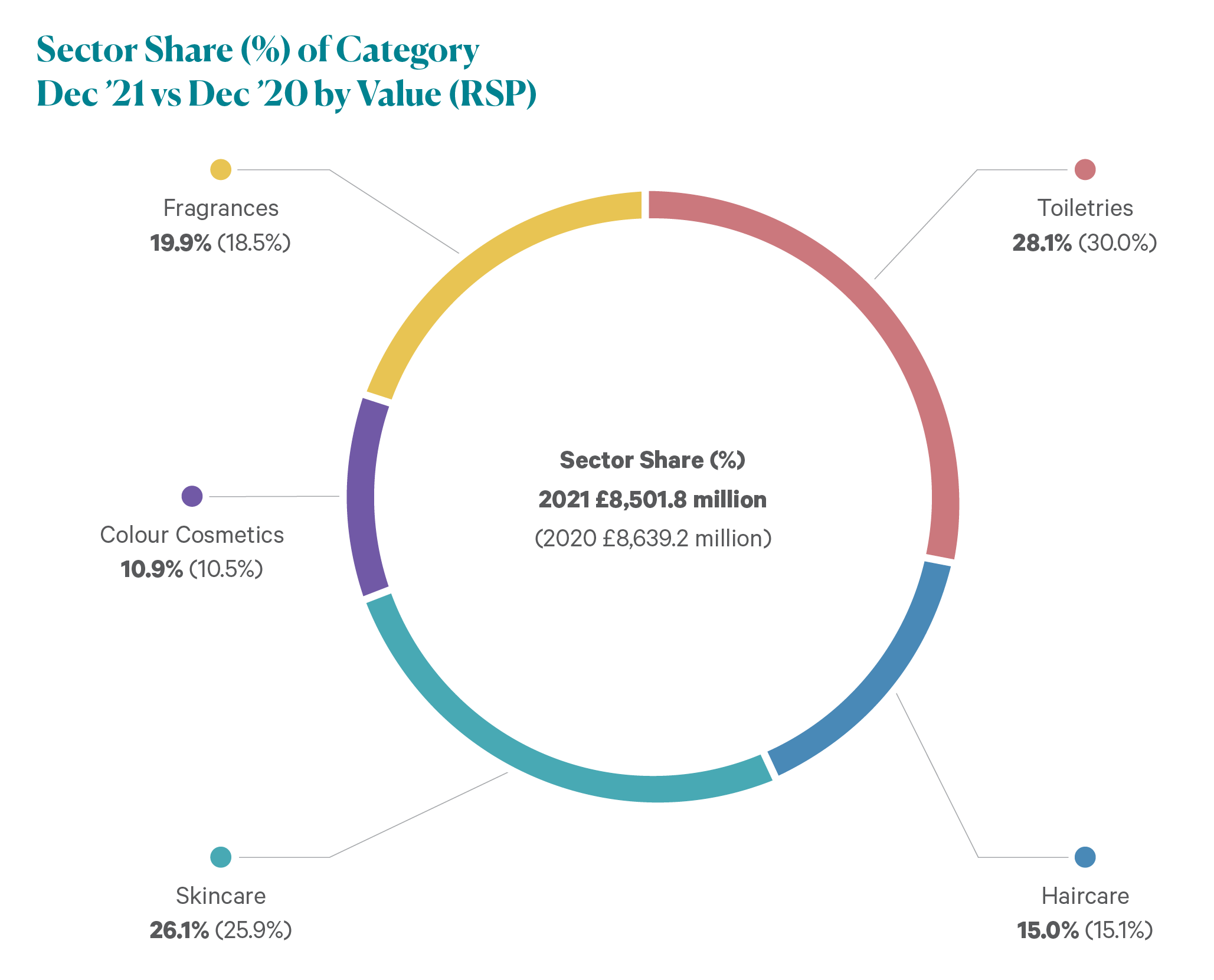 ---
Figures by Category





---
For a full download of 'Cosmetics Industry in Figures' or view in the CTPA's 2021 Annual Report.
CTPA does not have expertise in retailing or marketing trends although we do publish topline market statistics from a collaborative report compiled for the CTPA by Kantar Worldpanel and IRI.