Cosmetic and personal care products play a huge role in consumer hygiene, health and wellbeing. The word 'cosmetics' is often associated with colour cosmetics (make-up), but actually cosmetics cover a huge range of products, including: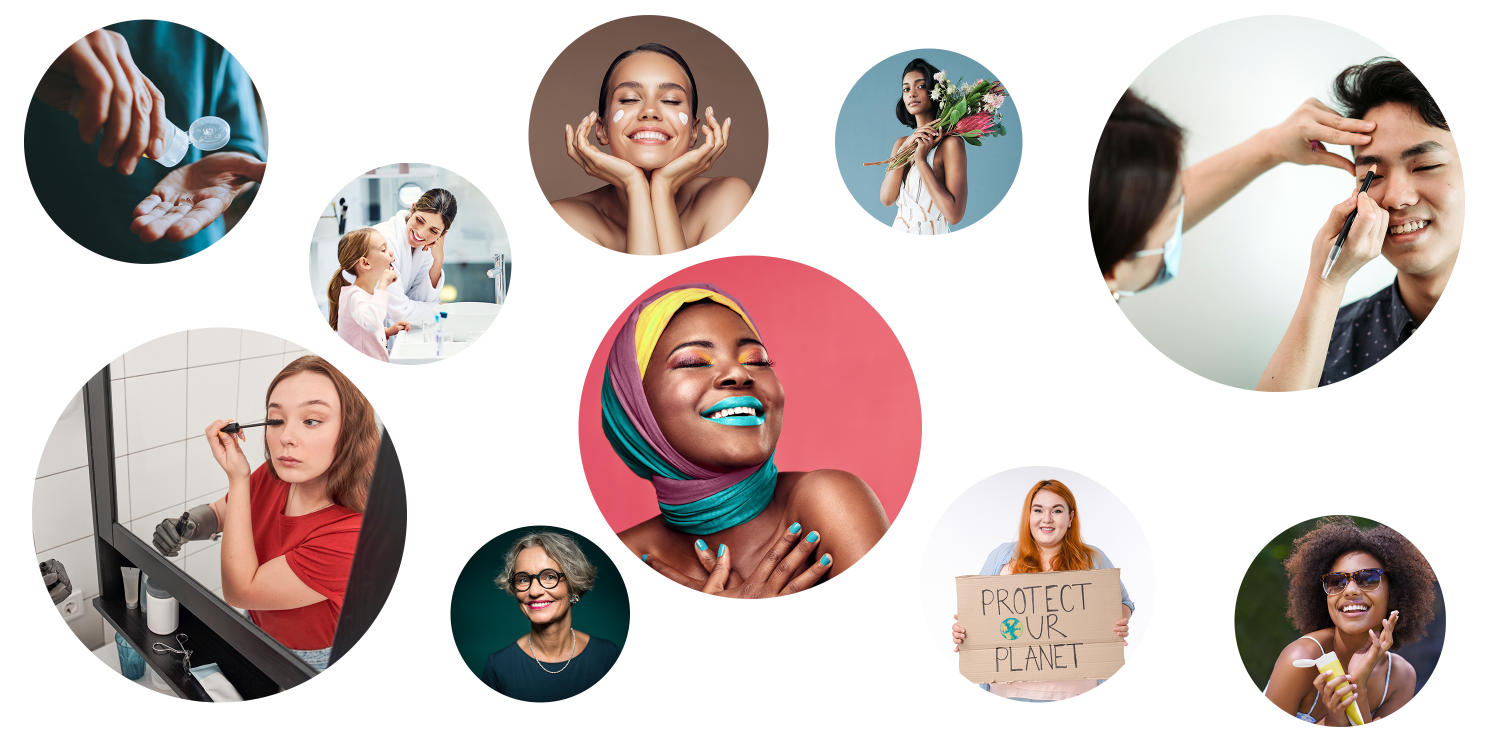 sun care
oral care
skin care
body care
hair care
perfume
colour cosmetics
It may be that some of these are taken for granted in everyday life, such as toothpaste and deodorant, however, research has shown that cosmetic and personal care products play two vital roles for consumer wellbeing:
Research carried out by the European personal care association, Cosmetics Europe, in 2017(1), found that consumers felt that cosmetics and personal care products were key to achieving and maintaining good health and personal hygiene. Respondents also listed this as the most important factor for maintaining good quality of life.
The importance of good health and wellbeing should not be underestimated. In fact, it is so important, that the United Nations' commitment to end poverty and protect the planet, includes Good Health and Wellbeing in its Sustainable Development Goals(2).
Health and Hygiene
The COVID-19 pandemic has highlighted the importance of self-care, for both physical and mental wellbeing. In particular, hand hygiene products became essential for helping to prevent the spread of coronavirus. The cosmetics industry saw unprecedented demand for hand washes and hand gels; in response to which, CTPA established CERE (CTPA Emergency Response Exchange), to match manufacturers of hand hygiene products, with suppliers of critical ingredients and components.
Further to hand hygiene, however, are the everyday essentials such as toothpaste, deodorant and sun protection products, without which, there would be big  impacts on our day-to-day lives.  
Hygiene Poverty
Hygiene poverty occurs when low-income households are unable to access the resources they need for keeping them clean and healthy. For example, living on a low income may mean having to decide between personal care products and food.
During the years 2019/2020, 14.5 million people in the UK were living in poverty; 4.3 million of which were children(3). Research has shown that hygiene poverty can lead to(4):
Bullying and exclusion.
Low self-esteem and low confidence.
Feelings of isolation and potentially poor mental health.
Reduced opportunities for education, training, and employment.
The UK grassroots community initiative, The Hygiene Bank(4), found that hygiene poverty can impact a student's academic potential, as well as their physical, social and emotional wellbeing. This demonstrates the importance of personal care products, and the role that they play in aiding development and establishing a good quality of life.
Self-Esteem and Body Confidence
Body image and self-esteem are topics often seen featured in the media. Cosmetic products, such as skin care and hair care, play a huge role in helping people to feel confident in their own skin. 
In April 2013, CTPA commissioned a survey to establish what factors contribute to self-esteem and how people perceive themselves. This research showed that confidence in appearance was considered the most important factor for building self-esteem, and for most respondents, cosmetics and toiletries played a key role in achieving this.
Naturally, cosmetic products will play a bigger role in some people's lives than others, for example, colour cosmetics may be used to camouflage scarring. However, no matter what we look like, we  should all have the opportunity to feel confident in our own skin.
Look Good Feel Better (LGFB)
A prime example of how cosmetic products can impact self-esteem can be seen from the LGFB programme, which offers free, confidence-boosting skincare and make-up workshops, to help people suffering from the visible side effects of cancer treatment. During lockdown, LGFB hosted virtual workshops, which enabled them to expand and diversify. To read beneficiary stories and the incredible impact that LGFB has had, please visit its website. 
---
References