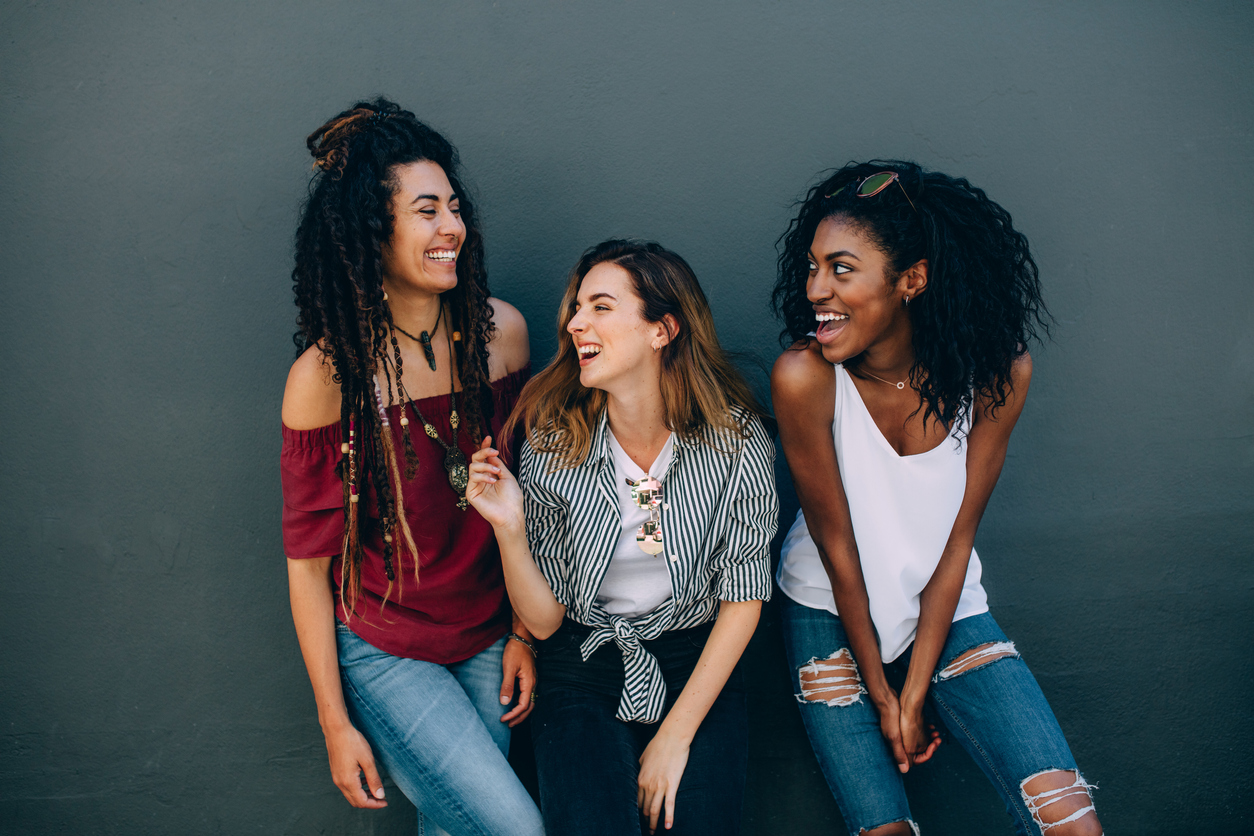 Self-esteem and body image have become some of the most pertinent challenges to everyday life for people in the UK and internationally in the 21st century. The rise of social media and all the positive and negative aspects that comes with it has brought self-esteem and body image into the fore for many people globally and has turned an already hot topic into a burning one. Society is often debating what kind of factors can affect self-esteem, and a range of industries have a part to play in the discussion including the media, fashion, cosmetics, music and publishing industries. The cosmetics industry has a positive role to play in helping people to understand the impact of self-esteem and body confidence issues, and combat these issues too.
CTPA understands that there are a wildly diverse range of points of view when tackling this subject. Over the years CTPA has built up a body of work to better understand the issues around self-esteem. This work continues today, as we stay in dialogue with families, parents and young people alike to ensure we hear their views. We have also included Wellbeing as one of the pillars of our sustainability strategy for the cosmetic and personal care industry, where CTPA is using its unique position to effect change in the industry at a pre-competitive level to see ways to kelp improve people's personal, social and health outcomes.
Select 'Quantitative Research' from the drop-down menu above to learn about the specific research done by CTPA into self-esteem.
Sustainability
The idea behind CTPA's Sustainability Strategy, 'Driving Towards a Net Positive Cosmetics Industry' is to find new ways of operating which puts more back into society by delivering benefits that extend far beyond traditional organisational boundaries, contributing more to the environment and the global economy than it takes out.
Of CTPA's current 175 members & associate members, Wellbeing has 85 different initiatives from 44 member companies as of 2019. As the strategy becomes more prominent, more of the industry should become more involved with improving wellbeing in the UK, abroad and across companies' respective supply chains, which in turn should help improve self-esteem for many people.
Look Good Feel Better
Look Good Feel Better is a programme of confidence-boosting, free skincare and make-up workshops to help people suffering from the visible side-effects of cancer treatment. This practical and very effective programme is supported by the beauty industry in 27 countries worldwide with over 2 million people attending workshops somewhere in the world, on 6 continents, since the service started.
Look Good Feel Better began its workshops in the UK in 1994 as a service dedicated solely to helping women overcome the visible side-effects of cancer treatment, and soon after introduced a programme for offering the same service for teenagers and young adults. Nearly 25 years after initial release in the UK, in 2018 LGFB introduced their service of advice and support to men, offering Skin Fitness workshops with a focus on skincare, shaving, grooming and other issues that men may be facing.
Responding to Society's Changing Viewpoints
CTPA supports the work of Media Smart, the non-profit media literacy programme for children aged 7-16 which aims to help them think critically about all different forms of advertising and confidently navigate the media they consume. They provide guides for parents and children on subjects such as social media, body image and the influencer market.
CTPA is aware and sensitive to changes in society, we continue to work with stakeholders to explore and understand issues that matter to parents and society as a whole. In this vein CTPA continues to provide a suite of free online educational materials called CATIE, which include resources that explore self-esteem and learning to feel good about yourself, written by teachers, for teachers.
In 2011, the Bailey Report identified concerns among some parents regarding advertising and the perception that younger girls could be growing up too soon. CTPA naturally responded to these concerns and further support our claim to be an active, supportive space in the cosmetics industry.
The industry is focussed on improving self-esteem in all its forms, especially for the many people who find themselves homeless. Shelter, the UK based charity which campaigns to end homelessness, announced in November 2018 that 320,000 people in Britain face homelessness in some form. The cosmetics industry has been working to help people feel better about themselves by assisting charities that tackle UK homelessness and job poverty with services such as Haircuts4Homeless and Beauty Bank.
Building Up Understanding
During CTPA's extensive research into self-esteem, we have used forums, research and direct dialogue with the likes of teachers and mums across the years. People's views help us to maintain an active listening role and to demonstrate the positive part that the industry plays in helping people to feel good about themselves. In the past, CTPA has done quantitative research that goes hand-in-hand with this approach into self-esteem's relevance to our working lives and an exploration of the overall significance of self-esteem for society.
Since 2004, CTPA has commissioned three consumer polls (2004, 2009, 2013) to better understand the role that personal care and cosmetic products play in building self-esteem. These findings were reported in the 'Inside and Out' (Page 22) section of CTPA's Annual Report 2012.
In 2012, CTPA worked with leading scientific experts to produce a media panel entitled The Skin We're In, where experts including Professor Mark Birch-Machin, Professor of Molecular Dermatology at Newcastle Biomedicine, Consultant Old Age Psychiatrist Dr Julian Mason and Dr Chris Flower, Former Director-General of the CTPA, discussed a range of topics around self-esteem.
CTPA also sought the views of a member of government, a member of parliament, a journalist, a psychologist, a representative of advertisers and a representative of an advertising regulatory authority. Each contributed to a special edition of the CTPA newsletter, which provided a flavour of the wide reaching opinions on the subject. We continue to see that breadth of opinions reflected among experts, families and young people alike.
There are also experts who work in the fields of psychology and facial reconstructive surgery whose expertise the CTPA has also been keen to learn from. To this end, we sought the opinions of clinical psychologist Dr Alex Clarke to explore how and why humans perceive beauty in the way that they do, and what this can mean for self-esteem. In 2011 we worked with Dr Clarke to look at why we find certain features in a face beautiful, which you can Dr Clarke explaining in the below video.
Dr Clarke also joined a discussion panel in 2012 that also included clinical psychotherapist Lucy Beresford to discuss the psychology of beauty. They explored how humans' perception of beauty is defined and has changed, the extent to which it affects self-esteem, and what factors can influence it.
The objective of all this work is to reassure society at large that the cosmetics industry is listening and will continue to play its part in a greater solution to those concerns that society - and therefore our customers - have.