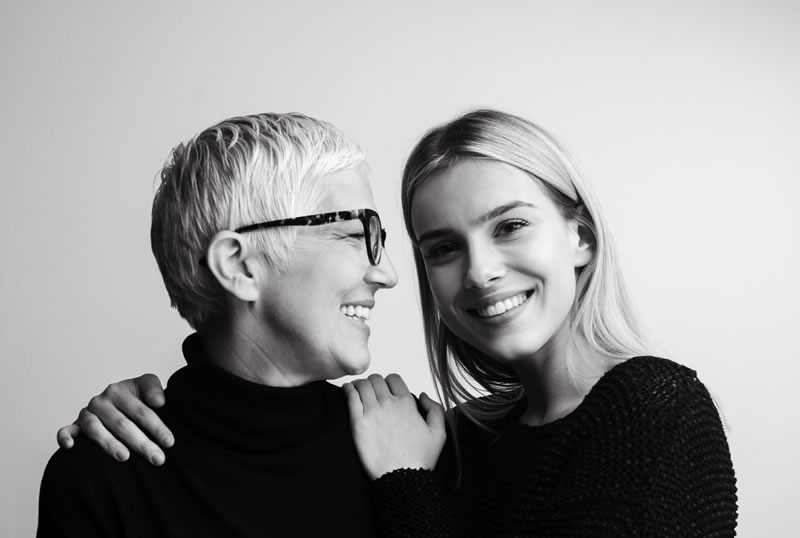 The innovative and science-led cosmetics industry undertakes vital work on safety, sustainability, and self-esteem and wellbeing. CTPA works with partners to showcase a conscientious, world-leading industry that truly cares for people and our planet and is constantly striving to improve.
Please select a topic from the navigation drop-down menu above to see more.
"The CTPA's core purpose is to enable the Cosmetics & Personal Care Industry to deliver excellence and support wellbeing"

Dr Emma Meredith, Director-General, CTPA
Representation
As the credible authority for a vibrant and innovative UK industry trusted to act responsibly for the benefit of the consumer, CTPA represents all types of companies involved in making, supplying and selling cosmetic and personal care products and, as the voice of the UK industry, we promote best practice and advise companies about the strict legal framework for cosmetics. Representing industry views to the UK Government and external stakeholders we also provide information to the media on issues relating to the safety of cosmetic products.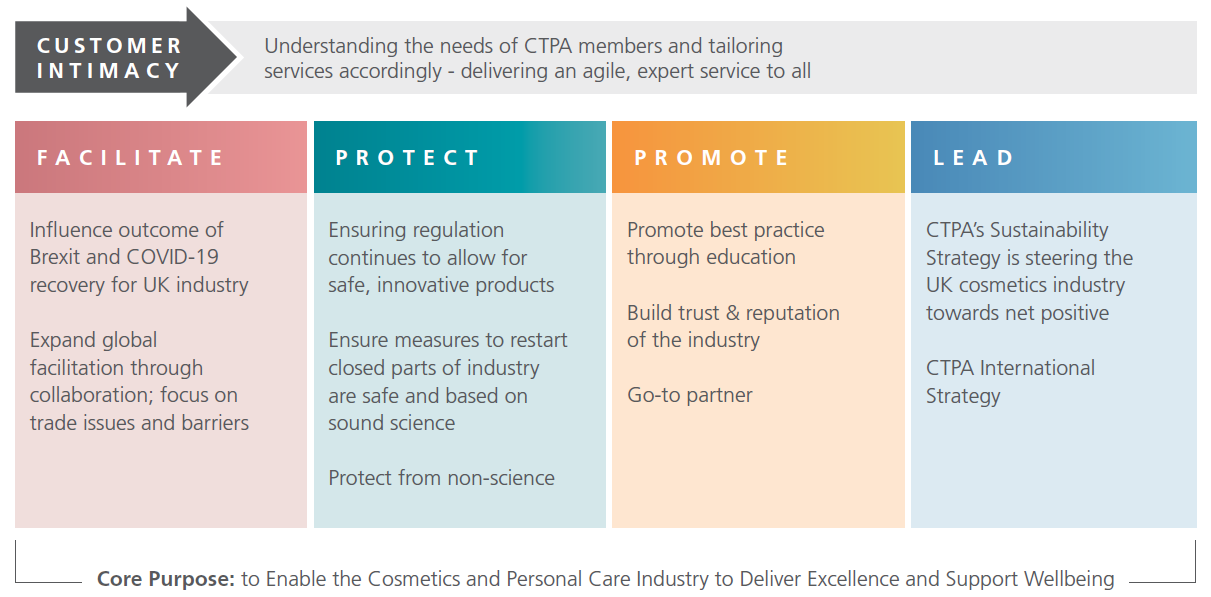 The cosmetics industry is a global industry and CTPA is as an active member of Cosmetics Europe, the European personal care trade association, as well as contributing to the International Associations Collaboration and liaising with our international colleagues in national associations worldwide. This ensures that we can provide our members with the very best up-to-date advice whilst working collaboratively to resolve challenges for the industry.
"Our key priority is to understand the needs of CTPA members and tailor services accordingly - delivering an agile, expert service to all."
Debbie Hunter, Director of Commercial Affairs, CTPA
Brexit and the UK as a Third Country
As the UK prepares to leave the European Union and strike out on its own as a third country, we have evolved CTPA's strategic direction to include helping industry to manage Brexit, ensuring that we continue to keep companies informed and as well-prepared as possible for all potential outcomes in this time of uncertainty. We are advocating strongly for continued UK/EU regulatory alignment and frictionless trade.
In particular, CTPA has closely scrutinised the Brexit developments, assessing their ramifications for industry and developed tailored messaging to communicate key issues to senior policymakers. We have advocated strongly for industry at both UK and EU level regularly meeting with Government officials, parliamentarians and advisers to inform policymaking and developed strong working relationships with key officials in Number 10, the Department for Business, Energy & Industrial Strategy (BEIS), Office for Product Safety & Standards (OPSS), Department for Exiting the European Union (DExEU), Department for International Trade (DIT), and the Department for Environment, Food and Rural Affairs (Defra). Regular meetings have included meeting with the Prime Minister's adviser on the environment and members of the House of Lords, to explain the risks of the UK REACH proposals; and collaborated with the Confederation of British Industry and chemical associations through the Alliance of Chemical Associations (ACA) in particular to align on the most important messages to protect the UK industry's ability to do business.
Sustainability
CTPA has also undertaken a new strategic objective to deliver the CTPA Sustainability Strategy, 'Driving towards a Net Positive Cosmetics Industry' bringing industry together and working in partnership with others to deliver short, medium and long-term outputs. Together with the CTPA's Sustainability Committee, we will build our understanding of key issues identifying and engaging key partners and highlighting how industry is collaborating to act as a hub for system-wide change to help all companies, members and non-members, to work towards this ambitious goal.
Importantly, as new legislation specific to the UK market is being introduced we are asking the UK Government to ensure that policy, particularly on environmental issues such as plastic waste, continues to be informed by robust scientific evidence.
Help for Media and Consumers
CTPA raises awareness of topical issues in a timely fashion through its consumer site, www.thefactsabout.co.uk , providing the media with rapid, scientifically rigorous responses to help them offer balanced reporting on the science behind cosmetic products and to put new research into perspective. Consumers can trust the products they use daily and it is important to explain that the myths and misinformation often found on the internet bear no relation to the safe use of ingredients in cosmetic products under the strict EU Cosmetics Products Regulation.